In the age of the tech giants, social media is thriving. People find communicating with one another around the world as easy as tapping your screen (quite literally). With this in mind, brands have found it essential to have an established online presence to retain their audience's attention and stand out from the crowd.

Greggs have established an online presence through their use of humour 
Greggs social media presence has sustained high levels of engagement through its delivery of humorous content and British tone of voice. The popular high street bakery has embraced their personality through developing and implementing a 'tongue-in-cheek' and occasionally controversial social strategy.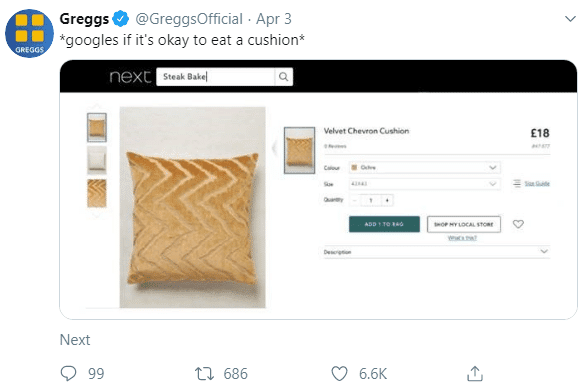 Their focus on developing fun and engaging content which is often reactive to other popular online topics has helped Greggs to ensure their content not only trends on social media, but also acts as a conversation starter. Through establishing the opportunity for audiences to take part in a light-hearted two-way conversation, Greggs has become an approachable brand people feel they can connect and engage with. Their aim to celebrate 'brand love' and appeal to their target audience through popular British culture has created high levels of success for this bakery chain.
Innocent Drinks are known for their quick, witty & funny content
Legendary across social media, it would be difficult not to include Innocent Drinks as one of the top social media presences. Whilst they are renowned for their humour and fun brand image, it's impressive to think they have found online success from selling a product as simple as smoothies. Nevertheless, Innocent found social media success through approaching their customers with a personal, friendly tone.
Their quick witted British humour quickly increased their customer engagement, establishing the perfect balance of hilarity and product selling. Typically, their focus is on content rather than product selling, often promoting fake products, resulting in the below stunt:


Shortly after 'releasing' conker milk in a bid to promote their new nut range, the brand faced backlash from those who quickly realised conkers are, in fact, inedible. However, rather than accepting a complete flop, Innocent handled this potential crisis perfectly. Not only did the brand issue an apology, they championed their own 'Don't Eat Conkers' movement, regularly retweeting and answering conker related questions: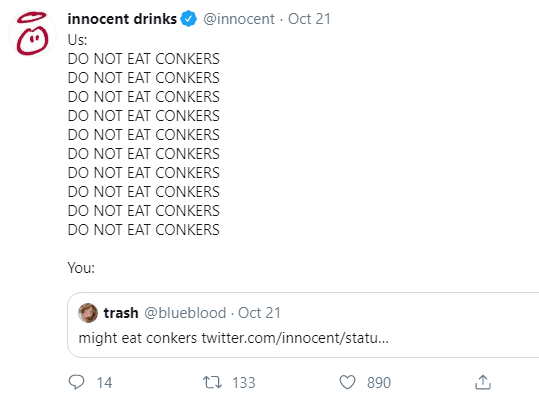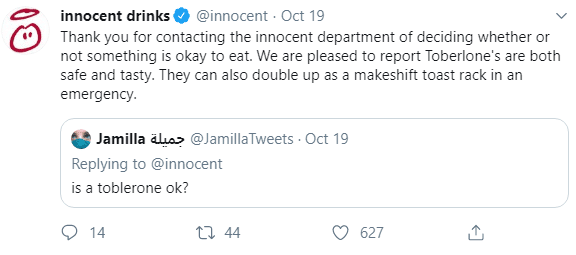 Arguably, the masterful handling of the issue generated more sustained interest for Innocent than the original conker announcement would have done. This jokey and innocent social humour suitable for all the family, has aided Innocent in appealing to a wider audience and secured its position as a reliable and relatable brand for great content.
KFC have made their mark by adopting a tongue in cheek attitude 
KFC has an outstanding social media presence with its inclusion of some of the wittiest and most relatable content. This type of content holds high levels of engagement whilst keeping followers on their page. It attracts not only their target audience but also global traction with its effective content, tailoring its posts to include social media and personality trends. This witty 'tongue in cheek' humor keeps its audience waiting for the next post whilst providing an opportunity for audience participation.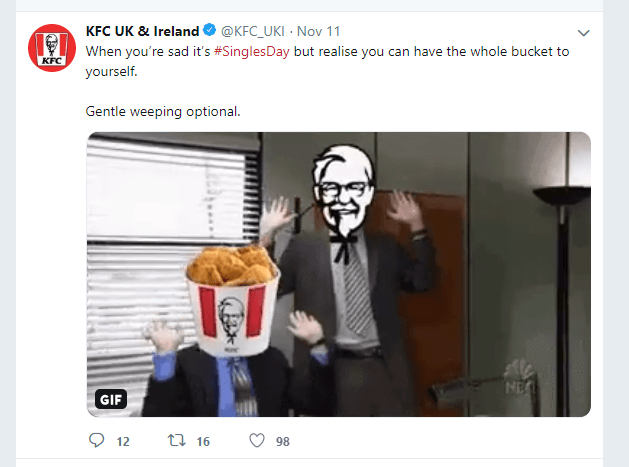 However KFC does not exempt it's self from 'roasting' as they will often poke fun at themselves for their own mistakes which have left consumers in an inconvenient and troubling situation. For example, their chicken shortage in 2018 remains a hot topic today as their consumers continue to direct sarcastic and dry humor at the brand. KFC have joined in with this 'banter' and will often 'roast' themselves in a similar style to consumers, enabling KFC to have leverage over consumer's sarcastic comments and opinions by including it in their platform. This allows them to create a relatable presence that people like – as they don't take themselves too seriously.


Netflix has found the perfect way to add fun to potentially simple content
Netflix has perfected the art of relatable content and does not fall short on its 'meme-worthy' service as it is able to effectively combine its posts with the shows it has available to stream. The brand is able to capture its audiences' attention by adding dry humor to an otherwise rather simple tweet which alerts its audience of new and upcoming releases.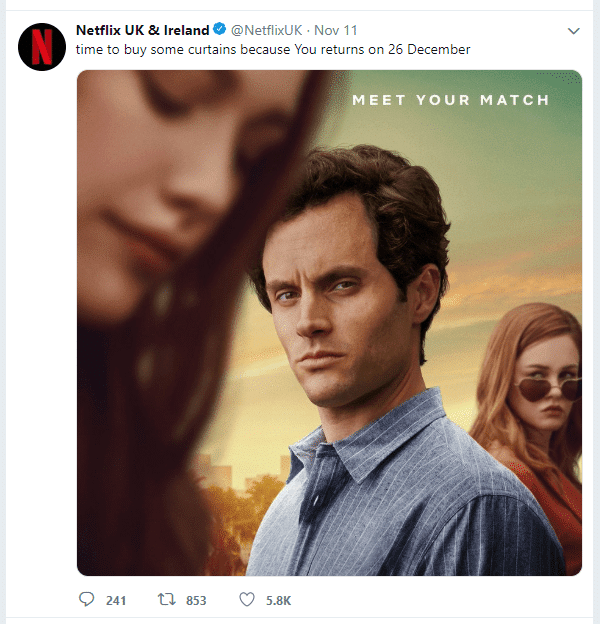 This form of relatable content can be translated across all platforms, allowing Netflix to maintain its tone of voice as well as starting a conversation with its followers. By getting creative with the services Netflix has to offer through producing their own meme-worthy content formed through moments in the shows they stream, Netflix has been able to achieve a highly engaged online presence which stands out across Twitter.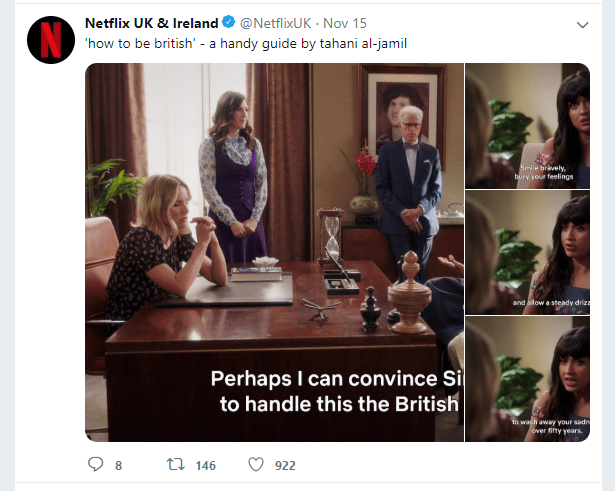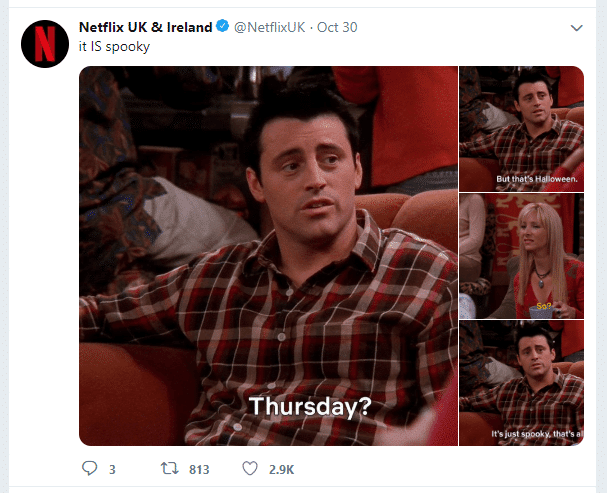 At Prohibition we work with multiple brands across all sectors to create engaging, innovative and scroll-stopping content. Get in touch today to see how we could help you up your social media marketing game.