If you're in the luxury business, there's nothing more important than perception. Typically, customers are attracted to luxury brands that make a stronger impression. The best way to position your business as a prestigious brand in the mind of potential customers is through smart marketing and PR.
At Prohibition PR, we assist prestige and luxury brands with their marketing and PR, creating inspired content and devising brilliant strategies to help them build their brand and reach their target audience. We've perfecting the art of luxury brand storytelling, and we'd love you to be a part of that. As winners of Prolific North's Best PR Agency and Best Integrated Campaign of 2019 and the CIPR's Outstanding Large Consultancy of the Year 2017 and 2019, you can count on your brand being in good hands with us.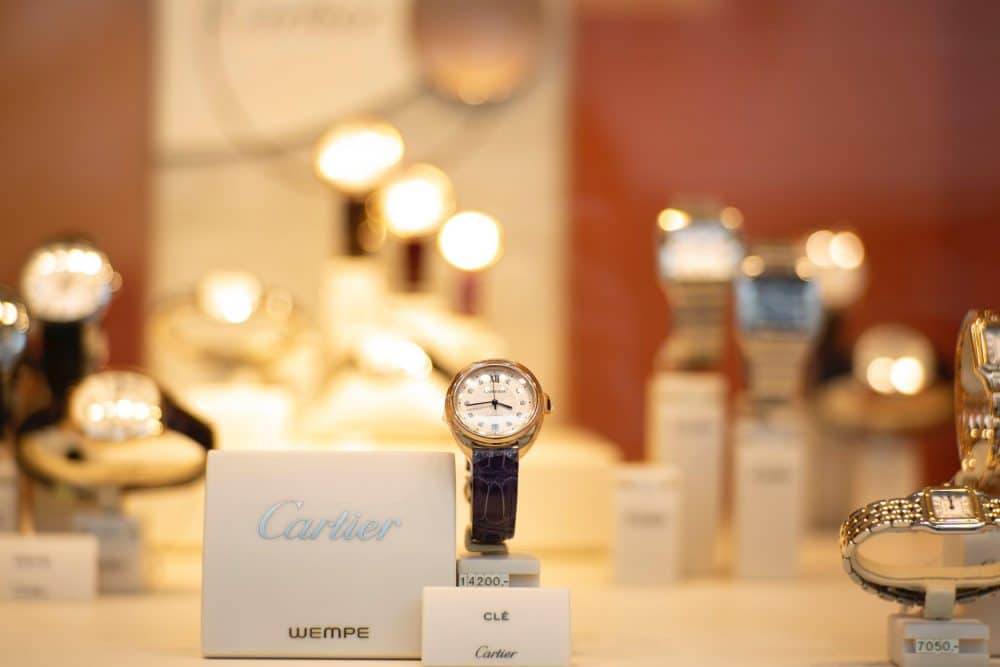 Luxury Brand Strategies: How To Attract Affluent Customers
Affluent customers aren't tricky to convince when you work with a PR agency that knows what to do. By targeting their emotions, we can help you make sales and build your brand. The key to any company's success is in the perception of a higher sense of value. Take Apple and Steve Jobs as an example; he was able to achieve his vast success by creating an emotional connection between his brand and well-known influencers. But there's more to luxury brand strategies than merely focusing on prestigious and influential people. Other considerations need to be taken into account as well; these include personality, craftsmanship, heritage and time. With the right kind of storytelling, we can help promote the exclusivity of your brand or product by carefully defining all the little details.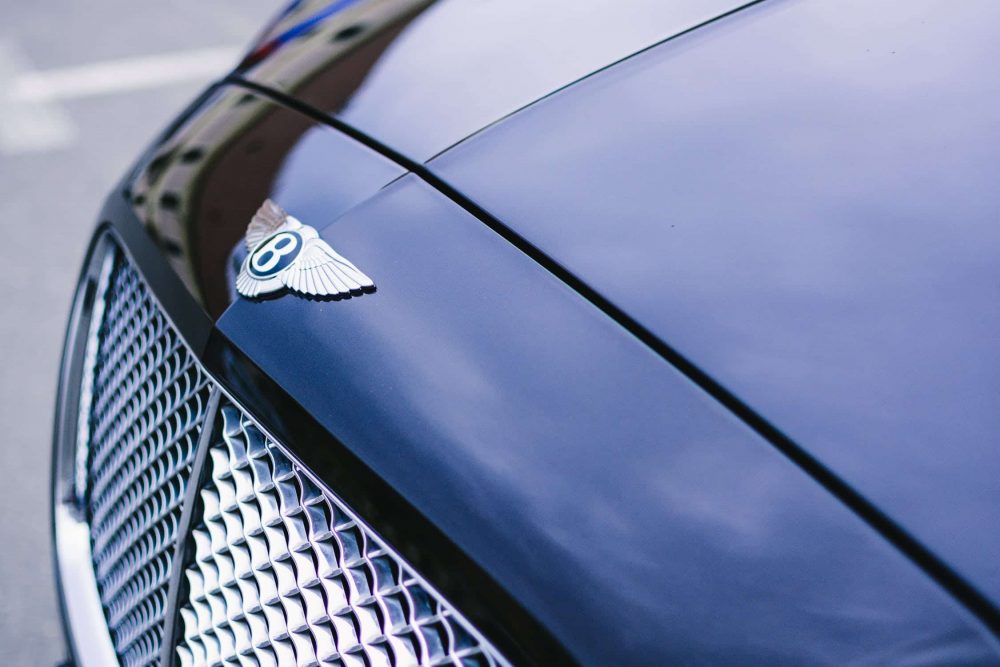 Why Is Marketing Different In The Fashion And Luxury Brand Industries?
Every industry can utilise the same marketing principles, but when it comes to fashion and luxury brands, customers expect more. So, marketing requires even more careful consideration than usual.
With the fashion and luxury niche, making sales is less about the right price point and more about emotional connections.
The buyer of a luxury product is often willing to pay whatever price necessary for an experience which they perceive as being sophisticated and, generally, of superior value. Individuals vary regarding what they consider to be valuable; perceived value can often relate to the emotions a brand will incite in the prospective buyer. As a fashion and luxury brand, your marketing is a psychological process that targets both the minds and hearts of customers.
Prohibition can provide you with a free, no-obligation quote when you give us a call. We promise that our Luxury PR service can be provided at your convenience and at a cost-effective level.
The Luxury PR Formula: Establishing A Marketing Strategy For Luxury Brands
Before anything else, you'll need a brand strategy that's clear and concise to ensure it dovetails with your other marketing activities. An effective PR strategy is essential for long-term growth and can be a pillar of your brand's success. With the right formula, you can successfully drive up your sales, while maintaining a prestigious position in both the customer's mind and heart.
It's All About How You're Seen
Customers need to be able to see your brand as someone or something they want or need. With proper, thorough research, we can discover whether the product in question is in demand in a specific market and subsequently learn about the competition. This information is essential for helping us position your brand as it should be seen. Our goal is to place your brand in a suitable niche, where it can connect with the appropriate customers while dealing with less competition.
Creating History: Telling The Story Behind The Brand
Many luxury brands fail to see the importance of nurturing a meaningful relationship with their customers. Let us help you explore this by allowing potential customers a glimpse into the personality behind the brand, and showing them the rewarding and exciting experiences your product will give them.
You can impress and convert customers by telling the story behind the care and attention you put into creating your products. One of the most effective ways we can help you to do this is via your Instagram account, which allows you to show rather than tell.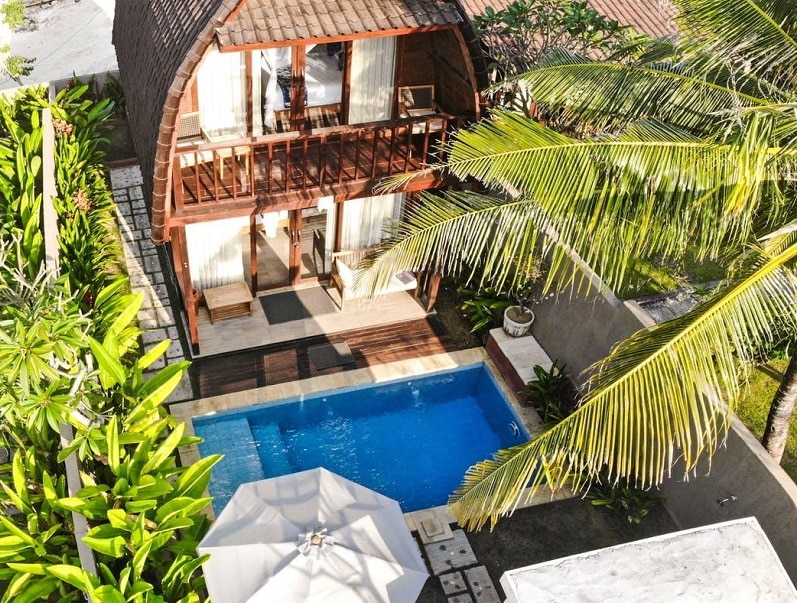 Beyond The Extraordinary: Building Brand Confidence
As a luxury brand, you're expected to work to higher standards. When customers see that your products are indeed reliable and premium, you can then build up brand loyalty and confidence. With the sense of trust that comes with brand confidence, you'll have a solid foundation upon which you can develop a whole engaged community. Whether you're an established brand or a newcomer to the luxury space, our goal is to help you build a solid reputation that allows you to stay ahead of the competition. We can help raise your profile, build up client reputations and alter how customers perceive your brand and products.
Exclusivity
Generally, people want products or services they can't have. Often, scarcity is a strong enough motivation to buy. Because of this, luxury brands put in the extra effort to distinguish their products and services from others. It's all in the finer details when you present or style your product.
On the right you can see a recent example of campaign video we did for last Christmas for the Luxury brand Goldsmiths. This video has been seen by more than 3million people on multiple social media platforms. To find out more about our video marketing services visit our video page.
Exclusivity
Generally, people want products or services they can't have. Often, scarcity is a strong enough motivation to buy. Because of this, luxury brands put in the extra effort to distinguish their products and services from others. It's all in the finer details when you present or style your product. On the right you can see a recent example of campaign video we did for last Christmas for the Luxury brand Goldsmiths. This video has been seen by more than 3million people on multiple social media platforms. To find out more about our video marketing services visit our video page. With Prohibition PR, you'll never have to struggle with helping prospective customers appreciate the exclusivity of your brand's offerings.
Our Luxury PR Areas Of Expertise
Based in Leeds but serving the whole of the UK and beyond, we cater to both local and global luxury brands, helping them grow their businesses by telling their stories and strengthening their reputations. We serve clients in several industries, including hospitality, food and drink, travel, architecture, fashion, jewellery, and more. As long as your products or services cater to the luxury consumer base, we are the 'go to' PR agency.
Luxury Travel:
Whether you offer luxury boutique river cruises, private jet services or anything in between, the luxury travel industry is expansive. Travel is a commodity many people don't mind spending large amounts of money on. We can help set you apart from the competition and position your brand in the minds of prospective customers as the sophisticated travel brand that can provide pure class.
Hospitality:
The hospitality industry is just as big as travel. If you're in the business of luxury hospitality, you'll know that no detail should be overlooked, no matter how tiny. Whether you cater to private or corporate clients (or both), we can help prospective customers see that you're the perfect brand to meet their hospitality requirements. Using smart marketing and PR strategies, we'll showcase your elegance and grandeur, ensuring your image as the prestigious brand that you are.
Food And Drink:
Are you a restaurant that caters to the most refined tastes? Are you a vendor selling the most luxurious truffles or wines? Let us work our PR magic and make the mouths of your prospective customers water when they think of your brand. In the world of luxury, food and drink go beyond satisfying hunger and thirst. Drink aficionados and food connoisseurs know it's more about the experience of fine dining and exquisite tastes. Is your product the wine lover's dream? We'll work at making sure the customer believes just that.
Fashion And Lifestyle:
For fashion and lifestyle brands, it's all about getting the right kind of attention, when and where it matters most. We can achieve a meaningful and long-lasting impact by using various channels to maximise your brand's strengths. From high-visibility events and influencer partnerships to editorial coverage and smart strategic alliances, we go the extra mile to ensure you are seen.
Depending on your needs, we can focus on a one-time campaign or create comprehensive marketing programmes. Our ultimate goal is to drive sales, but we'll also help raise your profile, generate online buzz, garner great press and build your image.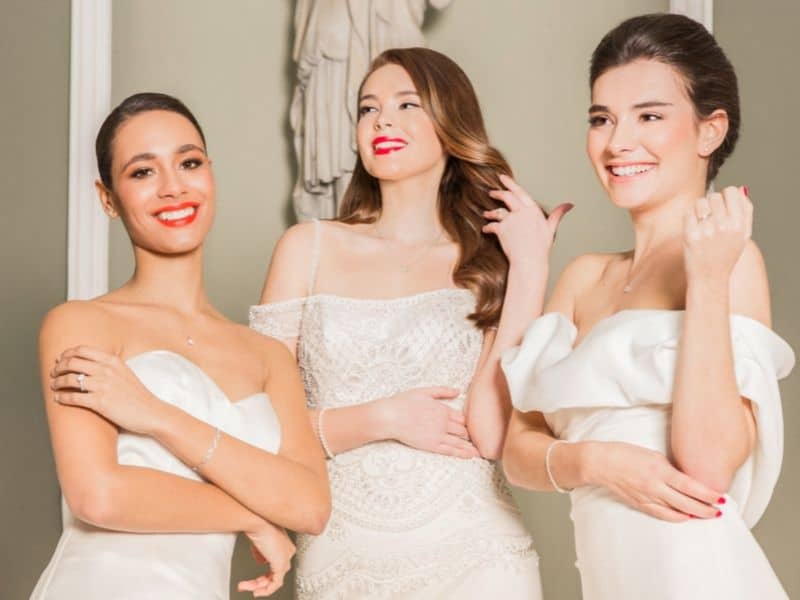 Retail And Jewellery:
The way to sell jewellery to a luxury buyer is to make it special, exclusive and desirable. If there is any time more important to do this, it's now. The economy is still shaky, and, understandably, luxury consumers are not as eager to spend substantial sums on jewellery. The only way to convince consumers to invest is to focus on the uniqueness of your product. If your pieces are brilliant works of art but aren't getting the attention they deserve, the problem might be in the brand positioning. Let us examine your marketing and PR and help project the uniqueness of your products. At Prohibition we work with luxury brands across the board from Barbour, Goldsmiths, Watches of Switzerland, Cartwright & Butler and Mappin & Webb to name a few.
Yes, you can contact us via phone for a free, no obligation quote. Our service is guaranteed to be hassle-free, cost effective, and at your convenience.
Architecture And Interior Design
Luxury architecture and design are grand, while at the same time very particular about the finer details. Whether you cater to clients in Leeds or elsewhere in the UK (or abroad), we can help overhaul or fine-tune your marketing, as you wish. Property developers and private clients need to see that you're able to meet their expectations concerning taste and reliability. Let's help you prove to them that you can.
Corporate
Do you provide luxury corporate gifting services or corporate travel experiences for high-level executives? Let's help you keep your clients while attracting new ones. For a business like yours, customer retention is critical, and you can excel at this by reminding clients of your value. The dynamic of selling to corporate figures is different, so don't stumble as you try to figure it out. Let us help you get it right the first time.
Health
Life can only be enjoyed to its fullest when the mind and body are in the best possible shape. For those who can afford it, they'll want healthcare services that go beyond what's available in the average medical centre. You can cater to them by providing luxurious amenities and treatments they won't be able to find elsewhere. However, providing these services alone isn't enough to draw in clients. You'll need smart marketing and PR to show prospective clients that they can trust you to pamper them back into shape in luxurious surroundings.
What You Can Expect From A Luxury PR Campaign With Prohibition PR
With Prohibition PR, you're guaranteed results-driven marketing and a PR service. We'll bring our arsenal of marketing strategies to get you in front of the consumer and ensure you make the right impression. Whether you need product placement in a national magazine or want to boost your social media following, you can count on us to do whatever is required to get your brand to where it needs to be. In the competitive, cutthroat world of luxury, you'll need a guide that knows the terrain. So, let us do the work for you.
Luxury PR Consulting
Prohibition PR is a Leeds-based company specialising in Luxury PR and Communications Consulting. Using in-depth plan consultation and development – in addition to creative PR and marketing – we can relaunch your established brand or launch a new brand to the market, helping you reach the top of your industry.
You can focus on crafting your exquisite products while we concern ourselves with turning them into a thriving commercial reality. From VIP relationships and partnership alignments to brand consulting and PR strategy, we provide a range of tailored PR consultancy services. We can help with event strategy, fashion shows, social media development, trend identification, and so much more. You need it, and we'll get it done.
Global Luxury PR Strategies With Local Impact
Being an international brand is challenging because you must serve a global audience while staying true to what makes you unique at a local level. However, there are several strategies we can utilise to help you succeed on every level. Thanks to social media and the web, organic content can be used to create a foundation. When you have a global audience, you can use original imagery and stories shared by partners within their context to reach your audience. As long as they remain true to your brand's tone and voice, they can go a long way to help.
Core Luxury PR Services We Offer
Our approach to PR is result-oriented and strategic. By leveraging our excellent relationships with trade and consumer media – as well as other relevant stakeholders – we can produce the results you need when you need them. Whatever your industry – from fashion and jewellery to design and automotive – our PR services can help take you to where you need to be. We offer:
Creative Direction
Every marketing and PR campaign needs a creative director. While you address the creative aspects of your products and services, let us deal with the artistic direction of your PR campaign. From the aesthetics to the copy and all the other elements that come together to create a winning message, we'll handle it all.
Brand Development
Whether you're new to the market or have been around for some time, developing your brand to be easily recognisable is a no-brainer for success in the luxury space. With the right messages placed in the most appropriate channels, we can work with you to take your brand from one point to the next.
Print, Broadcast And Blogger Outreach
There are countless channels where you can place your marketing and PR content, but not everything will yield the same results. Trying to figure out the right channels for your brand isn't the best way to go, because this can lead to wasted resources. Instead, let us handle that. With a deep understanding of your brand and your target customers, we can quickly match you with magazines, broadcast channels and bloggers who are the right fit for you. For us, it's never about sentiment, but always about results. Prohibition can serve as a link between an organisation's legal and communications team. Our litigation communications practice is made up of specialists who have excellent knowledge of complicated legal sensitivities and contexts, and we can work to ensure the best message is passed across to the public whenever a brand is engaged in a legal battle.
Editorial And Product Placement
Editorial and product placement are vital and generate results in any marketing and PR campaign. With contacts in all the right places, we can help you secure a media placement in a desirable publication where prospective customers are likely to develop an interest in your brand, as well as what you have to offer.
Trade And Consumer Events
However, luxury brands can't rely on online and offline placements alone. You need to show and not merely tell prospective customers who you are and what you have to offer. We can help you secure a place at key trade events and organise consumer functions to give the customer a chance to get to know your brand. Events allow you to showcase your products to customers, who would rather see for themselves that you're the real deal.
Yes, you can contact us via phone for a free, no obligation quote. Our service is guaranteed to be hassle-free, cost effective, and at your convenience.
Special Event Development And Execution
Do you want to organise a special event, but have no idea where to start? Not to worry, Prohibition PR has you covered. Our services include the conception and implementation of events which drive conversions, both online and offline. In addition to red carpet and talent management, we also offer guest list curation to ensure your special event is packed with influential names.
Celebrity Relations And Placement
Celebrities often form an essential part of successful luxury PR and marketing campaigns. We can strike deals on your behalf with the right public figure for your brand message and aesthetics.
Celebrity Relations and Placement: Celebrities often form an essential part of successful luxury PR and marketing campaigns. We can strike deals on your behalf with the right public figure for your brand message and aesthetics.
Editor and Stylist Gifting: Maintaining good relationships with stylists and editors is essential for a luxury fashion brand. With strategic gifting, we can help your brand remain fresh in the minds of those who can give your business that extra push.
VIP and Celebrity Endorsement: Nothing says exclusivity and prestige more than an endorsement from a VIP or celebrity. By talking to the right people, we can get your product endorsed by those who naturally attract a crowd. Sometimes, all it takes is one VIP to love a product and others will follow suit.
Press Kits and Lookbooks: We prepare press kits and lookbooks to showcase your brand image in the tone you want to be associated with. Press kits give you the opportunity to make an impression on journalists while providing direction for how your brand should be represented in the media. Lookbooks serve nearly the same purpose, except for the consumer. They can be used to evoke a desire in the consumer for your products.
New Product and Brand Launches: In the competitive world of luxury business, it helps to make a grand entrance. We can help with that by taking charge of your new brand's launch. Whether you're introducing a new product line or making your brand available for the first time, you can count on us to deliver a launch worth remembering.
Press Preview Events and Editorial Meetings: Managing your business and brand can be exhausting and time consuming, so why stretch yourself even further with press preview events and editorial meetings? These functions are essential for visibility, but they need to be undertaken correctly. So, let us deal with them, while you focus on other vital tasks.
Brands That Trust Us






Online Services
There has been no other time as exciting as now for luxury PR and marketing, as the internet has created a whole new world of opportunity. Online success is critical for marketing and PR; for this reason, we put in just as much energy into our online services as our offline services. As far as the online space is concerned, we can offer the following:
Networking Events
You'll need the right people to help bring your brand into the limelight and keep it there. Building networks is essential for any luxury brand (regardless of industry), and networking events are crucial for this strategy. We can organise networking events in the most prestigious of venues and locations. We'll also make sure your event draws the right type of crowd while ensuring they enjoy a unique experience that will keep your brand at the front of their minds.
Content Marketing and SEO
Online is the way forward, but the only way to ensure you are seen is to invest in the best content. Your content needs to appeal to both the audience and search engines. Search Engine Optimisation (SEO) is the process of ensuring your content has the best chance of being ranked higher than other similar content on search engine results pages.
When publishing content online, our writers make sure the latest SEO techniques are taken into consideration. Optimising content for SEO is only one part of the process, however, whereas putting your content where it's likely to make the most impact is the other. Content marketing allows us to do this, ensuring whatever content we create finds a home on the right platforms.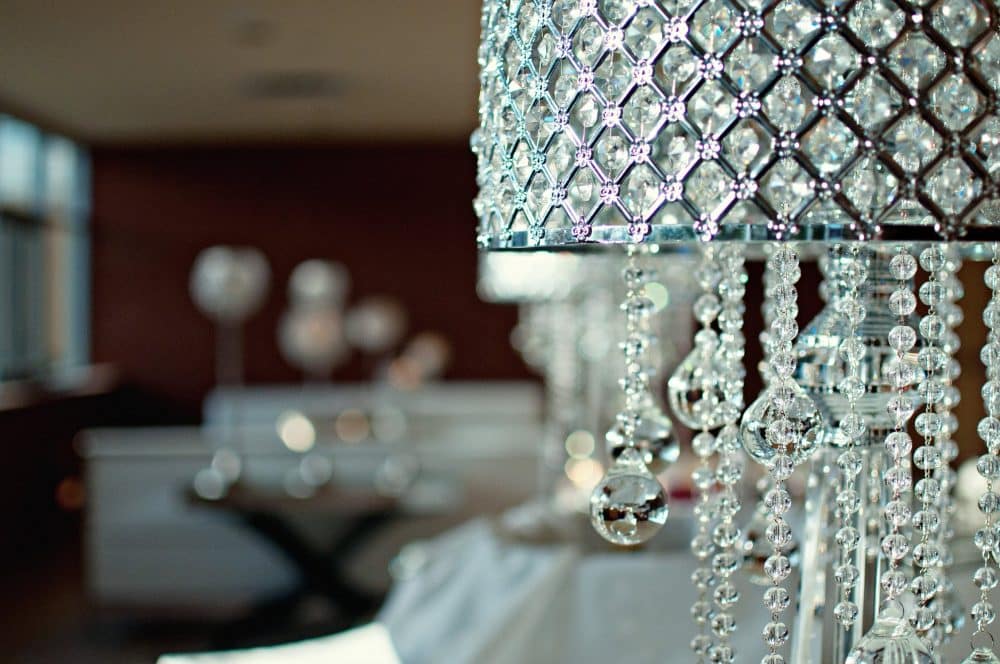 Online Strategic Campaigning
Online campaigns can lead to massive direct sales when performed effectively. There are many channels and platforms available online, which anyone can use for an online campaign, but only a few will be the right fit for your brand. Being strategic with online campaigning means we'll only target those platforms that are likely to produce results. We'll look at where your target audience spends their time and whom they pay attention to. We'll then create inspired content that can encourage the prospective buyer to take action.
Yes, you can contact us via phone for a free, no obligation quote. Our service is guaranteed to be hassle-free, cost effective, and at your convenience.
Reputation Management For Luxury Brands
Both online and offline, we can build your reputation, help generate advocacy, build up brand equity and increase visibility. In the online space, we'll assist with the image of your luxury brand for search engines. We can use online reputation management to boost search results for positive keywords and brand content while burying negative sentiment. Our reputation management service includes social media content promotion, engagement, the filtering and removal of negative content, online PR and social monitoring. Having an expansive network of media contacts lets us remain on top of the timing and placement for all the content you generate as a brand.
Event Concept And Management
We work with major hotels, clubs, bars and other venues in Leeds and nationally to create sophisticated events. Whether you're looking for someone to manage a series of regular events or a one-off occasion, we've got you covered.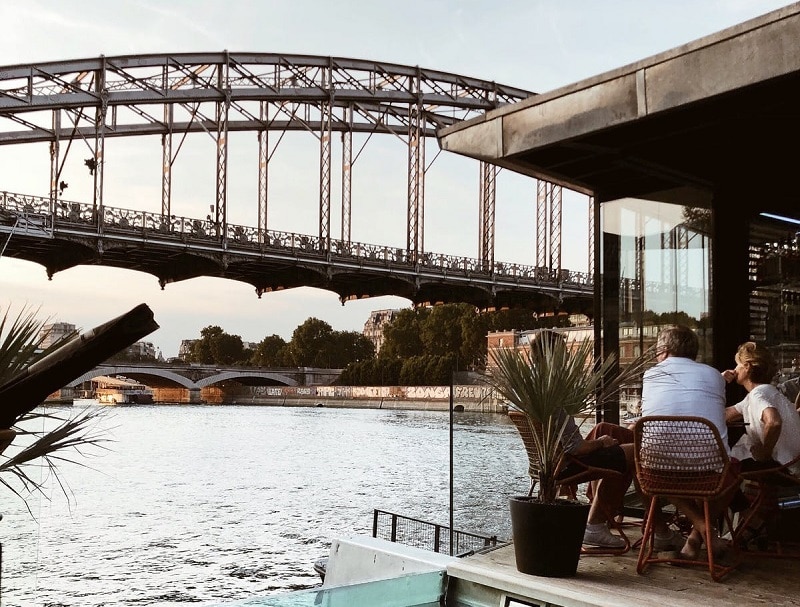 Blogger / Influencer Identification And Engagement
Influencer marketing is prominent in almost every industry, including luxury. Influencers and bloggers enjoy huge followings, which means their opinion is heard by hundreds of thousands of people – sometimes millions.
The key to working with bloggers and influencers is to find those who are most relevant to your niche. To achieve real results, it's not merely about numbers, because an influencer with only 10,000 followers might be better for you than one with a million. The first question should be: "Is this influencer relevant to my niche?" The second question is: "How much 'influence' do they really have over their followers?"
Editorial Placement
Having numerous mentions in highly-respected publications can go a long way toward spreading the word about your brand. Using our media contacts, we can secure well-positioned feature stories in publications where your target customer is bound to find you. From publications distributed nationwide to those with an international audience, we will find the right place to share your story.
Luxury PR Success Stories
At Prohibition PR, nothing warms our heart quite like a brand's success story. For every campaign we embark on, we put the work in to ensure it produces optimum results. Our results-driven approach has allowed us to attain success on many projects. Learn about what we've been able to achieve with various luxury brands.
Brands We Work With
Since Prohibition PR started, we've worked with many prestigious brands, helping them build their marketing and PR strategies from scratch. From press coverage to brand development and more, we've delivered results time and time again.
Video Of An Event Or Campaign
Before we embark on any new project with a client, we like to demonstrate what we've been able to do for previous clients. Watch the video below to get a flavour of what we bring to the table for luxury and prestige brands.
FAQ's
There is no such thing as too many questions. Check below for answers to some of the most common questions we get asked
What PR consultancy/training do you provide?
There are several aspects to a PR consultancy, but we can provide training in crafting effective written communication, developing promotional strategies, thought leadership, media relations and organising events. Our PR consultancy roles cover both online and offline PR.
How do PR and content strategy fit together?
PR and content strategy have a common objective, which is to create brand awareness. While PR is about creating immediate awareness using external platforms like awards, events and media, content marketing is a more long-term process. Taking a holistic approach to both by having our firm handle PR and content strategy can lead to better, more long-lasting results.
What's the next step if we decide to hire you?
Once you hire us, we'll get right to work learning all we need to know about your brand, market and customers. The research phase allows us to create a plan and PR strategy that will work for you. When we develop strategies, we're not merely looking at the short-term goals, we're thinking of sustainability and long-term growth. Our process is flexible, and it depends on which of our services you're interested in.
When and where is luxury PR the most effective?
Luxury PR can work for any brand in the business of providing luxury products and services, no matter the specific niche. There's no time it can't help boost a brand's image and sales because luxury customers are always going to buy; you only have to convince them that your product or service is the one they should choose.
That said, luxury PR can be particularly useful when a brand enters the market for the first time, when a brand is launching a new product or service, or when an old brand needs to remain relevant and fresh in the minds of its customers. It's also the most effective when it is executed via channels that can easily reach the luxury customer.
What makes a great luxury press release?
Every press release needs to have strong headings and impeccable grammar, but a luxury press release needs to go to a whole new level. Once all the primary features of a good press release are in place, the most important consideration is the positioning of the brand.
A luxury press release should create an air of prestige and sophistication around the brand it's promoting, while simultaneously conveying the tone and voice of the brand. A luxury press release creates an illusion of scarcity, which will then trigger interest on the part of the consumer.
What can luxury PR do for my brand?
Whether you're a new member of the luxury industry or an older brand looking to get in the spotlight again, luxury PR can help you build your business from the ground up. You can get the quality brand exposure that puts you right in front of the people who need to see you the most.
Luxury PR allows you to benefit from the knowledge of experts who understand the business of perception and how it can translate into sales for your brand. You'll also receive assistance with reputation management, as well as organising events and parties, both of which can be tricky to pull off – especially if you haven't done it before.
What are your luxury PR areas of expertise?
At Prohibition PR, we cater to businesses across various niches, including those in luxury travel, entertainment, health, corporate and hospitality. We also work with brands in the architecture and interior design sphere, as well as retail, jewellery, food and drink, and fashion and lifestyle.
Whatever your niche, if you're in the business of serving luxury customers, you can count on us to help.
How long do most luxury PR campaigns last?
PR campaigns can last anywhere from a few weeks to several months or years. The exact duration will depend on many factors, such as your goals and budget. Depending on the project you'd like us to work on – and how sustainable you want the results to be – a luxury campaign can be a one-off project or an ongoing one.
Our Latest Work