Not all social media agencies were created equal. While many social media marketers profess to be social networking experts in the field, at Prohibition, social media is our life.
Prohibition is the CIPR's Oustanding PR Consultancy of the Year and winner of its Best Use of Social Media, Best Use of Influencer Relations and Prolific North's Best Integrated Campaign of the year 2019-20. For full details of the 12 awards Prohibition has won in the last year visit our blog here.
Prohibition's culturally connected, socially progressive media managers can help connect traditional PR, advertising, influencer relations and social media platforms such as Facebook, Instagram, and LinkedIn, creating high-impact integrated social media campaigns that deliver real business results.
To stand still is to go backwards, Prohibition is at the forefront of social media management, driving the best in social media strategy, relentlessly innovating when it comes to social media and content marketing.
Prohibition's award-winning approach is founded on data and insight: spotting gaps in the social networking market giving your brand a unique voice that engages with your business's customers in a meaningful way.
Don't take our word for it, check out some of our award-winning social media marketing campaigns here.
What Is Social Media Marketing?
Social media marketing is the process of attracting attention, gaining website traffic by using social media platforms. At the core, social media marketing involves creating content that resonates with the target audience across social media channels, driving engagement and growing your brand's audience. Social media marketing provides a way for businesses to reach and engage their customers and new prospects. Social media is the most effective form of content marketing, yielding impressive returns on investment if managed correctly.
Building a Social Media Strategy That Works
It is vital businesses include social media marketing as part of their overall marketing strategy. This complements traditional methods of marketing, helping maintain a competitive advantage in the industry.
Identifying Your Business' Target Audience: Personas
Your business' social media marketing strategy can be successful if your business targets people with the right content. As a business, you need to identify and understand your target audience. Targeting Generation Z will not work if your business's products, or services are geared towards Millennials or Generation X. Prohibition PR specialises in creating buyer personas by profiling your brand's target social media audience requirements.
Competitor Analysis
For a social media strategy that works, competitor analysis will give your business a competitive media marketing edge. Other businesses are targeting the same target audience as you, ignoring them would be a strategic error. Prohibition excels at finding out what works, which social media platforms your prospective clients are active on, studying active users' references and hashtags. Research yields insight needed into what works for your customers. Prohibtion then use the knowledge gained to plan your social media strategy carefully.
Prioritising Channels For Your Business's Social Media Strategy
Prohibition PR will focus efforts on where your business's social media audience is and promote within the niche. For example, if your business is in insurance, marketing, using Pinterest and Instagram may not be the smartest approach. Different channels appeal to different client demographics. For instance, LinkedIn is perfect for professionals. Pinterest users, conversely, are 80% female with a high percentage of users from high-income demographics. Prohibition will identify the social media sites best suited to your business's needs.
Your brand can always opt to use all social channels available. It is important to have analytics to demonstrate which is more useful for your business.
Real Influencers And Strategic Partnerships
Social media influencers play a massive role in purchasing decisions. People are more likely to purchase if social media influencers they trust endorse your product. Prohibition excels at developing strategic partnerships with industry influencers, complementing our clients' marketing efforts.
Social Content Strategy Execution
Effective social media strategy is when every aspect of the social media process is considered, and analysed.
Building your Business's Online Brand
The first step is to develop your business's online brand. Every medium that publicises your business should be consistent with your brand image, and crucially one you want people to associate with your company.
Building a Social Media Content Plan
Your business's social media marketing efforts will not be effective if you don't have a plan detailing your objectives.
The Five E's Of E-Marketing
Prohibition creates targeted content that is:
Entertaining Educational Enlightening Edgy Enthralling
The idea is for a social user to read, engage and then share your brand's content.
Social Media Images And Videos
One way to engage users on social media is to use striking visual content. The adage, a 'picture' is worth a thousand words' still holds true, infographics and video content are worth even more still.
Prohibition excels at creating visual content for dissemination across social platforms that will resonate with your business's target social media audience, keeping clients engaged to drive time spent on your business's website (an SEO ranking factor).
DRIVING SOCIAL MEDIA ENGAGEMENT

Social media engagement is the interaction that occurs between your brand and your brand's followers on social networking sites.. Social media engagement means the number of likes, comments, and shares that content attracts.

Social media engagement could be answering a question, providing customer service, or thanking an online user. The potential for content to go viral depends on these mechanisms. Prohibition PR's job is to make sure that content posted on your brand's social profiles drives the maximum social media engagement.
SOCIAL MEDIA AUTOMATION

Prohibition observes a work-smart philosophy. We use the latest tools/processes to achieve the maximum possible impact for our clients with their target audience.

HubSpot, HootSuite, Buffer, are some of the social automation tools that Prohibition PR makes use of to update content on your business's social media platforms, drive engagement and offer insights necessary to track what works for your business and your competitors.
LEVERAGING CROWD CULTURE

One thing social media manages to do successfully is join diverse cultures together that were formerly isolated. These young people have become part of a more prominent culture, with their formally unknown cultural influences playing a significant role in forming new ideologies and practices across social platforms like Instagram, Facebook, Twitter, and Reddit.

It is vital that your brand leverages trends in this new social media era, to achieve your business's social marketing goals.
The Rise of Crowdculture

People used to use traditional communication to talk about topics of interest. Social media platforms have decentralized subcultures. Crowd cultures now exist on the internet, these former subcultures have grown and merged, and are interacting, sharing ideas, trying out new products and practices, and effectively bypassing the barrier imposed by location.

Prohibition PR is an expert at understanding emerging demographics and crafting social media strategies that appeal to the otherwise unknown clients.

Prohibition can provide you a free quote when you call. Prohibition PR's service is guaranteed to be hassle-free, cost effective, and convenient.
Beyond Branded Social Content
It is no longer enough to have a marketing system built around branded content in order to capture the mindshare of the market. Businesses are looking for ways to pass their message through mainstream entertainment. The combination with advertising shifts the focus from product to content, aligning brand culture to a target audience.
Prohibition crafts content which demonstrates a brand's social responsibility, increasing the receptiveness of its message by its intended clientele. When executed correctly social media marketing results in a significant increase in brand engagement.
Social media marketing creates relationships with your business's audience, leading to long-term brand loyalty, moving from product-centered branding to people-centered branding.
Competing For Crowd Culture
Social media made crowd culture prominent, accessible, and more usable than before. Prohibition understands the benefits to our client's overall content marketing strategies.
Social PPC Channels
Just like with search engines, pay per click advertising (PPC) is an essential aspect of social media marketing. PPC for social channels involves targeting users, based on preferences which include demography, interests, etc. The level of user engagement, click-through rates, impression, and conversion rates, are used to measure success.
Integrating a PPC strategy into your brand's existing social media marketing mix is proven to reach the exact people who need our client's products/services. Starting and running a successful social PPC campaign involves planning, insight, and experience.
Defining Objectives
Defining a client's objectives is an essential part of running a PPC campaign on social media. Prohibition PR will work with you to identify your goals.
Whether you are you looking to increase user engagement, drive targeted traffic from your social media profiles to your website, or you are merely trying to raise brand awareness? Prohibition PR can help.
Audience Segmentation
What if your brand has multiple audiences for the same product or service? It's challenging to target every group that makes up your brand's audience. This is where audience segmentation comes in.
Audience segmentation is critical to your brand's social PPC campaign. For example, if your business offering is specifically for mobile device users, it's vital that your brand segments its ads accordingly. Otherwise, your business will waste resources targeting people who cannot use your products.
Social Platforms Prohibition PR Supports
How Are Search And Social Media Marketing Related?
Most businesses make the mistake of using social media marketing without search engine marketing, and vice versa. Using one option looks good on the expense sheet, but it will mean getting fewer results. These two marketing mediums are closely related. Insight your company gains from social media marketing research can be used in your company's PPC campaign. Information gathered from search engine query data can be used to discover new ways customers are searching for your brand's product, and this search information can be helpful in creating your business's next social media marketing campaign.
Social media sites are amongst the most authoritative on the internet, and whilst links from most social platforms are no-follow (do not pass PageRank), social media platforms are an essential ingredient in ranking a website. Referral traffic/times spent by active users on social media platforms is used by search engines in indirect ranking signals.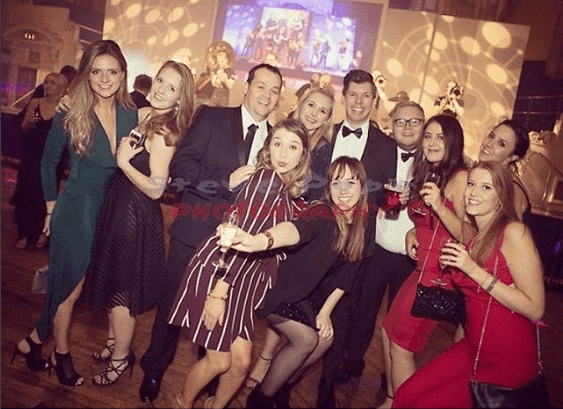 Barnacle SEO
Barnacle SEO is a process that involves attaching your brand's website, business, or content, to high traffic, high ranking entity (social media platforms like Facebook and directories like Yelp) and promoting them to dominate search results for relevant terms.
If your business is not using a Barnacle strategy as part of your SEO, your company is missing significant search engine exposure and website traffic. With Barnacle SEO, your brand stands a better chance of getting content in front of target audience via the use of 3rd party authoritative websites. For example, you may notice that your business's Facebook and Instagram profiles rank more prominently where your company website does not for similar content. The same effect can be achieved by placing targeted content on websites such as Huffington Post, local news papers and many others.
Social Analytics
Defining Measurable Objectives
Measuring the success of your brand's social media engagement is essential to social media marketing. Prohibition monitors analytics across multiple platforms to determine what is working, and what needs to be improved.
Setting Goals
Imagine a football match where goals are not allowed, how can you tell which team won? The same applies to any social media marketing campaign lacking defined goals. Your business will not be able to determine if certain efforts are successful in reaching active users.
Setting goals for a social media campaign requires identifying the milestones for measuring success. Your company goals have to follow a particular pattern. In social media, this means setting goals that are SMART. SMART goals are – specific, measurable, achievable, realistic, and time-based.
FAQ's
The following are common questions people ask concerning social media management:
What social media skills do I need to have to grow my brand?
Not having the necessary social media skills means you will likely fail at creating content that will convert a casual audience to loyal customers. Your social media marketing can only be successful when you have the following skills:
Content Writing And Curation Skills
It takes producing more than a dozen posts every day to establish a presence on social media, and make your brand recognisable. You should be aware that you need different writing styles for different social networks. While it's perfect to use a professional tone if the article is intended for LinkedIn, that may not work on Facebook. You need to know how to create content that applies to each social network, and that will also resonate with the users of all those networks. Headlines should be short and effective, with captivating introductions, and the main body of text should be easy to read. Numbering, subtitling, and using bullet points, will make it easier for consumers to scan the text for what they need.
Businesses that aren't consistent in creating content on their own, due to lack of time, should be skilled at content curation. This will help them know exactly when to share content, what content to share, and how to share it. It's essential that the content contains information that the audience will find appealing, and be interested to read.
SEO Knowledge
The content you post on your social media channels should be optimised for SEO. When your social media strategy incorporates SEO (Search Engine Optimisation), you will be able to reach a broader audience, which means more potential customers for your business. Search engines will be able to quickly index your website if the content on it is optimised. The indexed information that search engines pull from websites is used to provide searchers with the results that are most relevant to their search terms.
Your web pages can achieve higher rankings on search engine result pages by having URLs that are more search engine friendly, and which are also relevant to the content. Your website should have logical and clear navigation, fast loading pages, proper internal linking, and make use of Sitemaps. Also, ensure that your site is spam free, the comment section should not contain spam comments. For your content to appear in SERPs, you have to produce content more often. Try to make your content as concise as possible, no matter the length — don't pad it out with irrelevant details. Valuable content remains the top priority when it comes to driving more traffic to your site.
Analytical Skills
It's essential that you develop the skills to track your social media analytics so that you will be able to evaluate your progress and figure out what's working and not working. Knowing this will save you a lot of time so that you won't be wasting time on pointless activities. You will find the type of content that resonates more with your audience and focus more on that as a result.
Tools like Google Analytics can help you track your engagement rates, page views, and the active period of your audience. Social media channels, like Facebook, also allow you to check your analytics directly. If you want to stand out on social media, you have to be able to analyse your audience. Your company still exists because of your audience. You have to post content that they think is amazing, what's remarkable to you might not be impressive to them. Listen to your audience, use surveys, and look for trends to find out what they would like next.
What social media skills do I need to have to grow my brand?
You can use social media to grow your business by doing the following:
Map out a Social Media Marketing Strategy
An excellent strategic approach is the foundation of any successful project. You should already have a clear understanding of the goals and values of your business before you even think of spreading your message across social media. Your activities on social media have to blend well with those goals and values.
Create a schedule that will help you manage your social media activities. You could assign specific tasks to each day of the week, Mondays could be for focusing on a particular task, for example. With a schedule in place, it will also be easy to assess your progress. You can also create an event and content calendar, to mark your upcoming special events and holidays. The content you create will then be centred around that information.
What are ways to use social media beyond promotion?
Apart from the obvious promotional advantages that social media offers, there are also a lot of ways it can be used in business beyond promotion. Some of these are covered below:
For Customer Service
In a second-quarter 2016 review by social sprout, 90% of consumers surveyed say they use social media to communicate with their favourite brands. Not only that, about 35% of them prefer communicating via social media, compared to other traditional communication means like telephone and email. This means that if you have not been using social media as a tool for communicating with your customers, you are in effect not building the type of relationship they want.
Social media makes it possible for you to interact with your customers, solve problems, appreciate loyalty, and do a lot of other things you may not be able to do over the phone or via email. It also provides the opportunity for you to gather valuable intelligence through feedback, opinions, and reviews. This will help you create better products, better services, and better engagements.
If you eventually integrate social media into your customer service platform, ensure that you are always available to respond. Failing to do so may result in loss of reputation and loss of business. On the other hand, customers are willing to spend 20 times more when they experience excellent customer service on social media.
For Hiring
Before the advent of social media, you needed to run an ad in a magazine or newspaper before you could find viable candidates for an open position. Sometimes, you could get recommendations from partners and colleagues in the industry, or even family and friends. For business owners who used this system, they will agree that not only was it slow, but, in most cases, they were not able to get the ideal candidate from the small pool of applicants that the ad was able to reach.
All that is in the past, today social media has made it possible for businesses to reach a wide range of viable candidates for job openings. Not only is the system faster and more effective, but it is also absurdly inexpensive.
All the available social media platforms have millions of active users; this is a considerable source of prospective talent for your business.
The obvious route is LinkedIn, which is the go-to platform for business professionals, and even job seekers. However, you may have to pay a small fee to have your job ads displayed. But, if budget is a problem, there is always Facebook and Twitter, two social media giants that account for a large number of total social media users. Using a relevant hashtag will help drive your vacancy post, and ensure that it gets to the right people.
For Strategic Partnerships
The term "no man is an island" is now so old that no one can tell who originally coined it anymore, but that does not make it any less true or relevant. In business especially, sometimes it takes strategic partnerships to survive the competition. But, where does social media come in?
Social media provides the platform to search for, and connect with, like-minded businesses. These are businesses that you may not be able to see or engage with physically. Fortunately, social media has managed to break down a lot of barriers, both physical and cultural.
LinkedIn is the obvious choice for running a search like this, as you will find millions of similar businesses there. Facebook and Twitter also have industry-specific groups, where you can find businesses to connect with. Once you have joined a group, you can start by contributing to comments, discussion, and decisions. After you have proved your authority in your field, you may even have other businesses coming to form partnerships with you. Social media is the best platform for finding and securing the type of strategic partnership or influencer relationship, which will help your business grow. When you begin to share ideas and resources, you will find that doors start to open to more prospects and opportunities.
How long before I start to see results?
This depends a lot on the effort you put into your social media presence, such as frequency of posting, and type and style of content. It also depends on other variables, such as your budget, your strategy, audience, and whether you are willing to combine social PPC with organic social media. However, it is important to remember that you are looking for long-term results, not results that cannot be reproduced.
What are the benefits of social data in the marketing process?
Social media data provides a quick and efficient method of tracking the marketing process, the results of which can then be used to improve performance, thereby increasing returns on investment. For any business to succeed in today's digital society, social data should be an integral part of their
digital marketing
system. The benefits are as follows:
Know your customer
– Nearly every business today understands the concept of KYC (Know Your Customer), but very few know how to apply it. Social data can help digital marketers build a near accurate representation of their audience. Social data gets to the core of your audience, to retrieve information such as age, addresses, habits, and preferences. This information makes up who your customers are. Social data can also pick up on nuances or implied needs. For example, a customer may dislike a specific product in one category, and later indicate interest in another ad or product in the same category. This type of data will help digital marketers fine-tune their ad campaign so that it can meet the needs and expectations of their target audience.
Listening – Listening to your customers is an integral part of being a marketer and combining information from different social sources can help uncover actionable insights that can influence your marketing strategy.
Social data affords digital marketers the opportunity to listen to news and information relating to their particular industry or brand. With the right tools, you will also be able to interpret and expand this information to make it relevant. For instance, social data helps you gather specific reactions to your products, services, or campaigns, which is measured by the level of engagement such as comments, retweets, shares, and mentions. Measuring the level of interaction, the relevance of sentiment, and tracking over time, will help you determine how new products and services are being received by your customers. You can then model your next marketing campaign based on the results of your findings.
Identify effective platforms – During the era of TV and newspapers, marketers were able to discover the most effective marketing platforms by analysing ratings. This system was only effective up to a point because marketers were not able to determine the exact demographic that their brands appealed to. But, with social data, marketers can now effectively identify the platform that provides the highest ROI, based on a set of predefined criteria, such as age, location, and interests.
When should I seek social media coverage for my start-up?
Your start-up can seek media coverage when you launch. This can be when you do either a full, or an open beta, launch, never both, unless the completed version is altered in a significant way. Often, the media will take the underdog or novelty perspective to talk about the fun new start-up.
The start-up gets exposure to investors and potential users in return.
You can also seek social media coverage when you make a profit. In the media's eyes, making a profit represents success, compared to receiving investment. People start viewing your company as more of a competitor, and less like a wild card when they see the profits your company is making. So, don't be scared to let the world know about your hard earned gains.
Your brand will also benefit from social coverage when you receive investment. Sending out information about your investment is less likely to attract customers but will expose your company to potential future investors. Media outlets whose focus is in finance sectors and start-ups are more likely to pick up this news. The story, if significant or quirky enough, might also spark the interest of the mainstream media, if the investment runs into eight-digit figures. Make sure the investment deal is sealed, though, before sending out any info about it, because your prospective investors might see it.
Is social media necessary?
Social media has become the accepted meeting place for everybody, including your potential customers. People spend as many as nine hours on different social media websites, which make them the ideal place to meet the people who will buy your products and services. It is safe to say that if you don't have a social media presence, you are missing out on the bulk of your target market.
How can one measure ROI in social media?
The first step in finding out if your social media effort is paying off is to have your goals defined. These metrics will help you get a clear idea of what exactly is happening. Checking your conversion rate, engagement, and level of lead generation will also help you determine the success of your social media techniques.
Do I Need Someone to manage my social media accounts?
Of course, you can manage your social media accounts by yourself; however, a lot of businesses prefer to have someone handle it on their behalf. They usually look for individuals, or agencies, who are specialists in listening, communicating, and solving problems. These individuals are also knowledgeable in reading and interpreting the results of social media analytics, to help you decide the next line of action.
Know Your Brand's Customers' Favourite Social Channels
Your brand could be heading for failure if you start sharing content in any form to anyone and everyone. Use social media to create two-way dialogue, and effectively interact with your customers. If your customers aren't on the networks your content can be found on then perhaps your current social media marketing is a waste of time.
Your company needs to identify your clientele's favourite social networks and try engaging on these channels authentically and actively. Address your clientele's complaints, show gratitude when customers praise your products and answer any questions potential buyers have. Social media marketing shows its best to master how to use three channels that your customers love using than to be inconsistent on six channels.
Create Unique, Authentic And Relevant Content
The internet is packed with businesses producing similar or even identical content. If your company doesn't create content setting your brand apart from competitors, the customers your brand hopes to attract will throw your business in the same basket and move on. You have to understand the needs of your brand's audience, so they can be met. Your brand's message should be original and authentic to your business.
80% of the content your company produces should inform your brand's audience about relevant and valuable things that aren't just about selling. This content should relate to your brand, and target audience indirectly. Your company can use the remaining 20% to talk about your brand's products, services, sales, discounts and offers. Customers are more likely to buy from your business because your brand gained attention and interest with the 80%.
Optimise Your Brand's Social Networks
The content your company publishes on your branded social channels should contain keywords, which relate to queries your brand's customers are searching for on search engines. Use  hashtags so your clientele can easily find you, but be careful about overdoing hashtags. It helps to use trending #hashtags in your brand's niche, or #hashtags that influencers in your company's field are using.
Adding images to your content is another great way to increase engagement on social media. Your company can monitor your brand analytics to distill what images resonate with your brand's audience: motivational, humorous, infographics, or inspirational. Customer engagement increases when shown their preferred images.
Be Consistent
For your brand to be recognised, your business needs to have a consistent voice, content, posting, and aesthetics. Your brand's audience engagement and reach will expand if your company is consistent in your brand. Have a unique tone of voice, that your clients easily recognise and understand.
The content your company shares on social media should be well organised, accurate, and ethical. Create a schedule to guide the type of content your brand posts. If your company consistently posts every day, it will maximise your brand's organic reach.
Information about City of Leeds
Prohibition Pr is proud to offer Social Media Marketing Services in
Leeds
.
Leeds is a beloved City located in the heart of West
Yorkshire
in England.
Leeds's main tourist attractions include O2 Academy Leeds, Leeds Country Way, Armley Park, Meanwood Valley Trail, and Harry Ramsden's.
Leeds is well known for its many rivers and waterways including Eccup Reservoir, Pudsey Beck, Cock Beck, Aire and Calder Navigation, and Meanwood Beck.
Leeds, West Yorkshire is a part of the Leeds City Council local authority area in England.
Historically, a substantial number areas within Leeds were part of the historic county of Yorkshire.
Leeds provides residents and businesses local services and administrative duties from Leeds Town Hall.
Leeds's local authority/administrative division is a Metropolitan Borough.
Leeds is part of Yorkshire And The Humber.
Boundaries to an original ecclesiastical parish in the City of Leeds incorperate Walton, Ledsham, Otley, East Keswick, and Aberford.
Wards in Leeds are usually named after thoroughfares, neighbourhoods and parishes, these include Moortown (ward), Chapel Allerton (ward), Garforth and Swillington (ward), Burmantofts and Richmond Hill (ward), and Armley (ward).
The City of Leeds additionally contains the hamlets such as Potterton, and Beggarington Hill its boundaries.
The City of Leeds also amalgamated villages such as Bramhope, Walton, Methley, Arthington, and Carlton within its boundaries.
Villages in Leeds, include Woodlesford, Wothersome, Middleton, Oulton, and Ledsham.
Just as importantly villages such as Bardsey, Adwalton, Bramham, Collingham, and Scholes are also found within Leeds
Over the years Leeds has assimilated a number of settlements including Whinmoor, Scarcroft, Beckett Park, Knowsthorpe, Moortown, Drighlington, and Bardsey.
Prohibition Pr's Social Media Training Courses service area like-wise encompasses Osmondthorpe, Gamble Hill, Morley North (ward), Barwick-in-Elmet, and Bramley in the City of Leeds.
Other service areas of Prohibition Pr in Leeds, England encompass Holbeck Working Men's Club, Rothwell (ward), Bramham, Rawdon, and Colton,
in addition to Leeds's outer urban areas Fearnville, Pendas Fields, Tinshill, Killingbeck, and Hawksworth.
Last in order of mention, Prohibition Pr's Social Media Marketing Services cover the larger Leeds area along with Morley, Wetherby (ward), Collingham, Miles Hill, and Richmond Hill.
Within In Leeds, West Yorkshire you can find several small communities including Tyersal, Yeadon, Kirkstall, Tingley, and Carlton.
Towns such as Pool-in-Wharfedale, Moor Allerton, Potternewton, Hyde Park, and Wykebeck can be found within Leeds.
Other towns found within the City of Leeds include Otley, Pudsey, Morley, Guiseley, and Leeds
The Leeds postcode district is Fbd..
Leeds General Infirmary, Leeds 13, and Leeds University Union found within Leeds are respected through out England and the United Kingdom.
Well-known schools in Leeds are Royds School, and Carr Manor Community School.
Brotherton Library, and Leeds Central Library play an important role in Leeds.
Additional educational institutions within Leeds is the Leeds Industrial Museum at Armley Mills, and The Tetley (Leeds).
Leeds is served by St James's University Hospital, and Seacroft Hospital.
Woodhouse Moor, Horsforth Hall Park, and Bramley Park (Leeds) are popular with Leeds locals and are known throughout England.
Leeds is the starting-point of the A62 road, and A63 road.
Notable roads within Leeds include A647 road, Edwin Airey, and A64 road.
To the east of the City of Leeds is bordered by Bradford.
Close to Leeds, Otley are positioned immediately to the south of the City.
Adjoining Leeds to the north, Manchester, Kirkhamgate, Sheffield, Horbury, and Wakefield are a short-distance.
Unusual (and unique) places within Leeds include Kirkstall Abbey, and Leeds Rifles War Memorial.
Leeds is wreathed in examples of famous architecture including St Andrew's Roundhay United Reformed Church, and St John the Evangelist's Church.
Blended into Leeds a number of buildings of national importance can be found including The Leeds Studios, Altus House, Leeds Minster, The New Penny, and Leeds Bridge.
Many churches are still located in Leeds, St Saviour Church, St Margaret of Antioch Church, and St Michael and All Angels Church to name but a few.
Included in the long history of Leeds are History of Hunslet, History of Seacroft, John Harrison (Leeds), Hunslet Rural District, and Armley asbestos disaster.
Leeds's central business districts include Leeds city centre.
A number of companies including Manning Wardle, Direct Line for Business, and Ultralase in the City of Leeds.
The Light, Leeds is one of Leeds's shopping centers and a focal point of local commerce.
Local TV and Radio broadcasting companies in Leeds include Contactmusic.com, The Yorkshire Post, Wetherby News, Leeds Catholic Post, and Leeds Mercury