Despite the fact that there's been multiple new and improved social media platforms created in recent years, Facebook still continues to be the most popular site. There are over 2.7 billion active accounts on the platform – which when it comes to social media advertising, means that there are this many people you can choose to target from via your ad campaign – which is pretty impressive!
Each month, social media advertising continues to change and develop. With that in mind, here we're going to be sharing all of the latest Facebook advertising updates that you should take into consideration before launching your next campaign.
Businesses and advertisers told to be wary of the upcoming iOS 14 update, and the impact it may have on targeted ad campaigns
Facebook has become aware of recent changes to Apple's iOS system and how it may affect advertising campaigns for businesses. Because of this, Facebook is holding another information session/webinar as it looks to ensure that businesses are prepared for the various ways that Apple's changes to user data tracking could impact campaign performance.
The latest iOS update may result in Facebook having less information on its users, resulting in reduced tracking abilities and less-focused advertisements.
The information session will see Facebook product experts explaining how the update may impact ad targeting, optimisation and performance reporting, by reducing the amount of information that Facebook will be able to track. The changes to iOS are still yet to be implemented, with experts predicting the update to be launched 'some time in Spring'.
Facebook released a strong message detailing the upcoming changes: "Like the rest of the industry, we are waiting for Apple to confirm the date it will begin enforcing its App Tracking Transparency prompt, having previously announced it would be "early spring." In the meantime, we want to emphasize the importance of implementing our guidance and taking our recommended actions prior to Apple's prompt enforcement."
Some of the predicted changes to Facebook targeted advertising, with the iOS update, may include:
Reduced capacity to track user actions, including conversions, which will subsequently impact targeting and retargeting campaigns
Reduced data reporting, particularly related to attribution and measuring the effectiveness of ad campaigns. Facebook has already discussed the removal of its 28-day attribution data, which will result in fewer reported conversions for your campaigns.
Reduced effectiveness for Audience Network campaigns, which rely on in-app tracking to present relevant ads to users
Essentially, more people will be able, and expected, to opt-out of Facebook's data tracking. For this reason, businesses may struggle to target particular demographics and consumers accurately and may be left with fewer tools to understand campaign performance.
But – there's no need to panic just yet! Despite the changes, most businesses should not be overly concerned as advertisers will still have access to the information people post to Facebook. This means region targeting, demographics etc will still be accessible.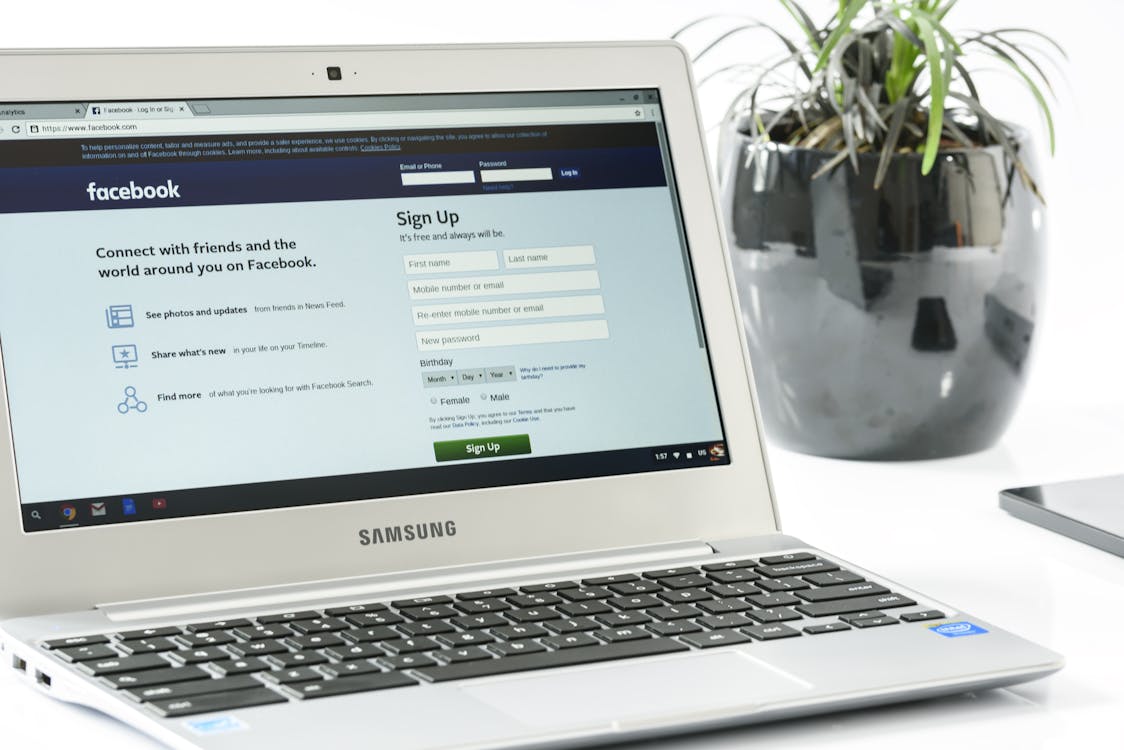 Ad training programme 'Rise' continues to expand
A really positive initiative from Facebook is that they've decided to continue to expand the platform's ad training. They're offering increased digital training to businesses and professionals affected by the COVID pandemic through expanding its 'Rise' program – aiming to provide digital skills training for ad agency professionals.
Initially launched in Brazil, the RISE program provides Facebook Blueprint training to help businesses upskill to meet the demands of social advertising. The program runs via Facebook Groups, which have been created to facilitate the ad training. Facebook confirmed the program is open to all advertising and business professionals at every level – as long as RISE is available in your location.
It's a great step from Facebook to help businesses to feel more confident using their advertising services and in turn, feel more confident spending on the platform to do so.
Long-term brand growth is a key focus for the platform
Facebook has identified a key problem that most businesses and advertisers face when trying to grow their brands. The issue is long-term brand growth, balanced with a short-term increase in sales. Brand building while driving direct response can sometimes be difficult to match-up, as you look to maximise immediate sales, while also establishing your brand presence.
Should you focus more on one or the other element – or is there a way to effectively establish your brand, and build your online audience, while also staying focused on immediate conversions?
The problem of balancing the two is a common problem, says Facebook: "Many advertisers today struggle to balance short-term sales activation with long-term brand growth. And while both are critical to marketing success, traditionally these strategies have been viewed as distinct. Often performance marketing/DR and brand teams are in their own silos, with their own budgets and their own distinct – and perhaps conflicting – goals and priorities."
The solution perhaps, is not run the two in isolation. Facebook says that the key to driving brand awareness through direct response campaigns lies in optimising campaigns for mobile. After assessing the results of various successful ad campaigns, it is clear that advertisers who build creative assets and adverts specifically for mobile experiences, see better performance both short-term and long-term.
By focusing on optimising campaigns for mobile specifically, ads campaigns have a better chance of success – resulting in greater brand growth. This is definitely something to take into consideration when planning future ad campaigns!
At Prohibition, we work with a range of brands across all sectors to create paid social media strategies that allow brands to promote their products offerings and services to their target audience. Get in touch today to find out how we could help you: hello@prohibitionpr.co.uk.