Video Marketing: The Future of Content Marketing
Digital media has experienced a huge amount of transformation in the last couple of decades. When we think about content marketing in general, beginning with print media and television, we can see a tremendous amount of transformation. Digital advertising has become the new trend-setter in the marketing world this year surpassing spend in traditional print media. YouTube has become Google's second largest search engine.
More than 70% of marketers have argued that video generates more conversions than other forms of content. The common explanation is that the film clips are more entertaining, more memorable and more traffic-driven. Thanks to the ever-increasing popularity and high conversion rates, overwritten text clips also help contribute to better video content. Videos are entertaining they attracts the attention of people and bring more traffic to your website. Videos boost brand recall and are much easier to memorize. This helps increase purchasing intent.
Video marketing is intended to promote, market any service, product or brand. Films can be of any kind, whether it's live video, pre-recorded, or animated. Luckily, when you invest in cutting-edge content such as video marketing, it's simple to keep up with the rapidly evolving landscape. Video marketing is one of the few types of online material in today's fast-paced world that provides the value, relevance and flexibility that consumers and businesses need, all while catering to the lifestyle they want on–the-go.
Here are the reasons why you should be using video marketing right now:
Video content Boosts Conversions and Sales
Video content Delivers Great ROI
Video content Builds Trust and promotes brand recall
Video marketing can help strengthen your brand message
Google Loves Videos
Video marketing can boost your site's SEO
Video content performs well on all devices
Video Appeals to Mobile Users
Video Marketing Can Explain Anything and Everything
Video content Engages Even the Laziest Buyers
Video content Encourages Social Shares
Video content wants to go viral
Where is Video Marketing Going in 2020 and Beyond?
Video Content is doing so well, that many marketers are starting to ask whether video is a bubble that is going to burst. How can and will it change, adapt and grow? These are some of the predictions from video marketing in 2020, and beyond:
Video is Going Live

Live streaming services are growing in popularity on Facebook, Instagram, and other popular social media channels. Research shows that live streaming promotes more involvement with audiences and maintains viewers longer than pre-recorded video. Not only that but the social platforms themselves are pushing this so it appears higher in their algorithms and gets around 500% more engagement than traditional written content.
Video is Going 1:1

Given the ease with which smartphone video films are shot, marketers harness the importance of lead nurturing and client communications by sending personalised video messages instead of calling or sending emails. The notion of using a 1:1 video approach can apply to following-up on an inquiry, offering content, delivering support, simply saying thanks, or practically any application.It seems we still prefer that one to one personal touch even with our video communication.
Video is Getting Search-Friendly

Artificial Intelligence(AI) and the use of closed captions are making video content much more searchable. AI can transcribe the audio tracks of video with voice recognition to make video searchable. Google even recently announced that the video previews that appear in the search outcomes will be added to the video carousel.
Video is Turning 360

For a more immersive interactive experience, the latest emergence of 360-degree video content allows viewers to regulate their viewpoint. A 360 video can bring a construction development to life or make someone feel like they are attending an event.
YouTube's Video Market Share in Comparison to its Top Competitors
YouTube is an American video-sharing service allowing users to upload, view, rate, share, add to favourites, report and comment on videos, subscribe to other users, and a wide variety of user-generated and business media videos on websites.
The following is a direct comparison of YouTube's Video Market Share Against some of its Rivals:
– YouTube – 73.23%
– Vimeo – 17.57%
– Wistia – 1.97%
– JW Player – 1.82%
YouTube Marketing: why is it so important for business growth?
YouTube can be a haven for business growth, where you get consistent streams of traffic and leads and even the holy grail of sales. Keep delivering real value while you remain very social. Before long, your authority would have been established firmly and your business will reap the benefits that follow.
Research data says it all: YouTube is your best channel to use for video marketing. You can enjoy huge boosts in SEO, build your traffic and brand awareness, expand your social reach, market to audiences overseas, improve your Return on Investment (ROI), and diversify your video marketing strategy with multiple channels.
YouTube can be a haven for business growth, where you get consistent streams of traffic and leads and even the holy grail of sales. Keep delivering real value while you remain very social. Before long, your authority would have been established firmly and your business will reap the benefits that follow.
Research data says it all: YouTube is your best channel to use for video marketing. You can enjoy huge boosts in SEO, build your traffic and brand awareness, expand your social reach, market to audiences overseas, improve your Return on Investment (ROI), and diversify your video marketing strategy with multiple channels.
The Advantages of YouTube Marketing:
Increase Business Reach

YouTube receives more than two billion views a day. YouTube is therefore the best way to boost the reach of your brand or company through a suitable and clever strategy for video marketing.
Target Audience

It has been proven time and again that potential clients searching for product or service prefer to watch videos as opposed to reading long texts. With suitable knowledge of how to promote YouTube videos, you can gain a solid brand reach.
Increase Branding

It is said that products are made in the factory, but brands are made in the mind of consumers. Video advertising is the best way to imprint the brand image in the minds of your customers.
Best Channel for Online Videos

YouTube is the best place to make your videos visible by investing in optimisation as more than 75% of clients watch videos online, at least once a month.
YouTube is Perfect for Video Optimisation

YouTube videos are properly optimised with the help of clever SEO tactics, good titles, better descriptions/transcripts, thumbnails, social logos, icons, tags etc.
Our YouTube Marketing Services in Leeds
Want to generate more leads? See what is included in our YouTube marketing services and get in contact to discuss your video marketing strategy.
Video Search Optimisation

On all social media platforms, websites, etc., every YouTube video should be correctly optimised and for this purpose we implement video syndication strategy for video marketing at Prohibition.
Video Reporting

Prohibition's promotional specialists on YouTube seldom miss any step during the video promotion and always prepare comprehensive analysis reports, by joining the YouTube campaign with Google Analytics.
Keyword & Video Title

Prohibition can help you bring your brand into the public's eye by creating strong and economical keywords and titles for your video, to best promote your YouTube video.
Great Video Content

Prohibition understands the taste of the huge audience bases and so we create and promote good YouTube video content which encouragesthose users to view, share and comment on videos.
Campaign Optimisation

By embedding a custom YouTube button on your website, which redirects users to the original video when clicked, we bring quality traffic to your video.
Target Users

At Prohibition, to drive traffic to the YouTube channel, we target customers with efficient content related to their interests, search patterns and demographics. Great content plays a vital role in the success of your business and we assure you the same success.
SEO For YouTube Videos

Prohibition helps you look at how your YouTube video is currently growing in the industry by implementing SEO tactics to your YouTube marketing campaign.
Channel Customisation

We create a customised YouTube channel which gives you marketing exposure with an entertainment feel, for wider reach of your product/service. For speedy and effective YouTube marketing services feel free to contact us.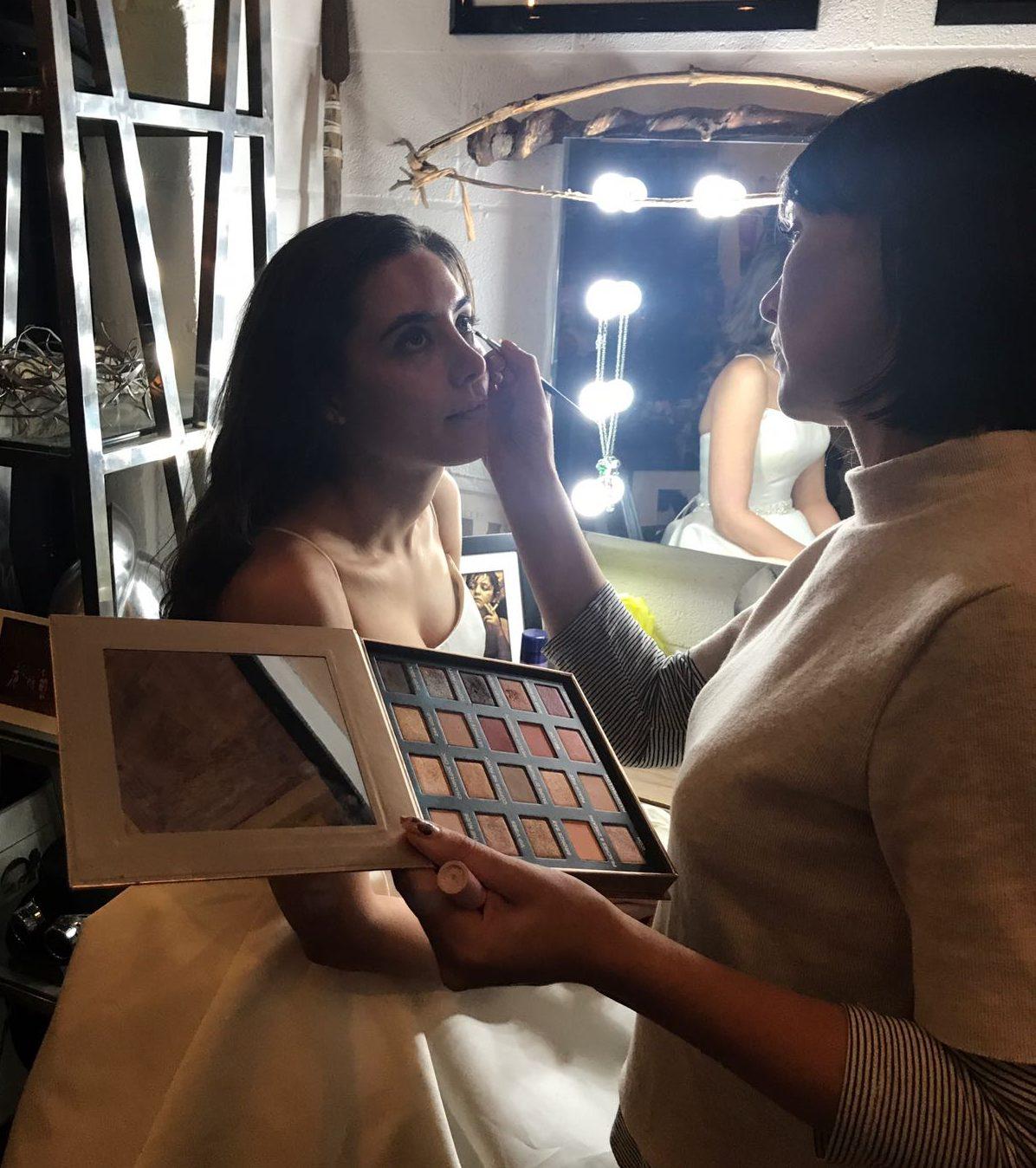 The Benefits of our Video/YouTube Marketing Services
Video content builds trust and credibility. Video is the perfect way to create a personality for your company and brand, enabling you to connect with your viewer and earn their trust. 90% of users say that product videos are helpful in the decision process. We can help you from the initial stages of video marketing strategy, through video creation and promotion.
This is what you can expect from our professional Video/YouTube marketing services:
Effective planning of online video campaigns
Management of the video production process
Your video will stand out and achieve its desired goal
We'll integrate video into a broader content marketing campaign
Ensuring a decent return on investment
We'll help you make the right decisions about your audience and how to reach them
We'll interpret video campaign metrics, present you with results and make continuous improvements
Why Choose our Video/YouTube Marketing Services?
We're working with some of the UK's largest brands like Barbour, Lloyds Pharmacy and Watches of Switzerland, as well as a wealth of exciting start-ups and SMEs. They trust us enough to come back repeatedly to produce exceptional and innovative video content to express their brand and message, and to help them promote their marketing videos.
Generate a buzz for your YouTube video today with affordable and effective YouTube marketing services. Target wider audiences with our excellent YouTube marketing expert's guidance. It's a great opportunity for you to streamline your product/service video content.
Over 120 satisfied clients
Nine years of experience working with high street brands through to SMEs
Creative and experienced video production and promotion professionals
We produce attention-grabbing and cost-effective promotional videos
Video/YouTube marketing services
Creative development
National reach
Distribution support
Great ROI
Our Video Marketing Team:
At Prohibition we have more than 16 staff internally including directors, producers and editors. If we feel your brand or corporate video needs a special touch we may also draft in the help of a cameraman or specialist with a very particular skill. Your video marketing team really depends on the brief and how we think it will be best delivered.
Video Marketing Service Costs
Our video costs vary greatly depending on what kind of video you are looking for. We can create some impactful videos for as little as £3,000 which will work for some smaller business clients and be hugely successful. However, for our larger brand clients the costs can really increase depending on a number of varying factors from actors, number of cameramen, sound team, lighting, make up amongst so much more.
The best thing to do is have a clear vision for what you want in the video and then come to us with a clear brief and we can provide you with a formal and detailed quote. Once your video has been created that is just the start – it then needs to be marketed effectively to get eyeballs on this brilliant piece of content. We can provide you a quote for how many views, engagements and items of coverage we expect to secure.
Our Client Testimonials
Inspire your audience with compelling and lead generating online video content.
Don't just take our word for it, read what our clients are saying about us:
Information about City of Leeds
Prohibition Pr is proud to offer Video & Youtube Marketing Services in
Leeds
.
Leeds is a beloved City located in the heart of West
Yorkshire
in England.
Leeds's main tourist attractions include O2 Academy Leeds, Leeds Country Way, Armley Park, Meanwood Valley Trail, and Harry Ramsden's.
A number of waterways and rivers such as Meanwood Beck, Aire and Calder Navigation, Cock Beck, Eccup Reservoir, and Pudsey Beck are located within Leeds.
Leeds, West Yorkshire is a part of the Leeds City Council local authority area in England.
Historically, Leeds was categorized as part of the county of Yorkshire.
Leeds provides residents and businesses local services and administrative duties from Leeds Town Hall.
Leeds's administrative division of local government is a Metropolitan Borough.
Leeds is found in Yorkshire And The Humber.
Boundaries to an original ecclesiastical parish in the City of Leeds incorperate Walton, Ledsham, Otley, East Keswick, and Aberford.
Administrative ward subdivisions of a Leeds also include Moortown (ward), Burmantofts and Richmond Hill (ward), Armley (ward), Chapel Allerton (ward), and Garforth and Swillington (ward).
The City of Leeds additionally includes hamlets such as Potterton, and Beggarington Hill its administrative area.
The City of Leeds additionally contains villages such as Carlton, Methley, Walton, Arthington, and Bramhope in its boundaries.
Villages within Leeds's boundaries include Oulton, Wothersome, Ledsham, Woodlesford, and Middleton.
Last in order of mention, Leeds encompasses Bramham, Adwalton, Collingham, Bardsey, and Scholes.
Incorporated settlements within Leeds's boundary now include Moortown, Whinmoor, Knowsthorpe, Drighlington, Bardsey, Scarcroft, and Beckett Park.
Osmondthorpe, Gamble Hill, Barwick-in-Elmet, Morley North (ward), and Bramley are also part of Prohibition Pr's Social Media Training Courses service area in the City of Leeds.
Other service areas of Prohibition Pr in Leeds, England encompass Holbeck Working Men's Club, Rothwell (ward), Bramham, Rawdon, and Colton,
as well as Leeds's outlying urban areas Hawksworth, Fearnville, Tinshill, Killingbeck, and Pendas Fields.
Last in order of mention, Prohibition Pr's Video & Youtube Marketing Services cover the larger Leeds area along with Morley, Wetherby (ward), Collingham, Miles Hill, and Richmond Hill.
Suburbs of Leeds, West Yorkshire, include Tingley, Tyersal, Kirkstall, Yeadon, and Carlton.
Towns such as Moor Allerton, Potternewton, Pool-in-Wharfedale, Wykebeck, and Hyde Park are are part of Leeds.
Other towns located within the City of Leeds include Leeds, Otley, Morley, Guiseley, and Pudsey
The Leeds postcode district is Fbd..
Leeds University Union, Leeds 13, and Leeds General Infirmary in Leeds are prestigious through out England and the United Kingdom.
Prestigious schools in Leeds are Royds School, and Carr Manor Community School.
Leeds Central Library, and Brotherton Library helps preserves Leeds's history.
Provide a physical education forum within Leeds is the Leeds Industrial Museum at Armley Mills, and The Tetley (Leeds).
St James's University Hospital, and Seacroft Hospital catchment areas includes Leeds.
Woodhouse Moor, Bramley Park (Leeds), and Horsforth Hall Park are popular with Leeds citizens and known throughout England.
Leeds is the starting-point of the A62 road, and A63 road.
Within Leeds roads and infastructure include A64 road, A647 road, and Edwin Airey.
The City of Leeds is bordered by Bradford to the east.
Adjoining the City of Leeds to the south, are the neighbouring settlements of Otley
Close to Leeds, Horbury, Wakefield, Kirkhamgate, Manchester, and Sheffield can be found situated immediately to the north.
Unusual (and unique) places within Leeds include Kirkstall Abbey, and Leeds Rifles War Memorial.
Examples of famous architecture in Leeds include St John the Evangelist's Church, and St Andrew's Roundhay United Reformed Church.
Leeds encompasses notable heritage assets including Leeds Minster, Altus House, Leeds Bridge, The New Penny, and The Leeds Studios.
Leeds houses some well known churches including St Margaret of Antioch Church, St Michael and All Angels Church, and St Saviour Church.
Leeds has a notable history, including History of Hunslet, Hunslet Rural District, History of Seacroft, Armley asbestos disaster, and John Harrison (Leeds).
Leeds's main business centres are comprised of Leeds city centre.
A variety of business including Direct Line for Business, Ultralase, and Manning Wardle were founded in the City of Leeds.
The Light, Leeds is a major retail center point of commerce in Leeds.
Leeds is the broadcast service area for Wetherby News, Leeds Catholic Post, Contactmusic.com, Leeds Mercury, and The Yorkshire Post.