Prohibition are the corporate video specialists
Prohibition is a video production specialist for all corporate video requirements. In the last twelve months alone our team has produced more than 150 videos for high street brands and B2B companies alike. If you are looking for a content partner that can tell a special story and take your brand to the next level then look no further.
Taking a fully integrated approach to video production, public relations, social media, content marketing, and paid social, Prohibition's work delivers web referrals, media exposure, brand awareness and sales. In 2019, it won the prestigious Prolific North's Best B2C Integrated Campaign Award and the Best Agency of the Year for the third time. It also won more awards than any other agency in the CIPR's history at the Pride Awards including:
Best Integrated Campaign 2019
Best Use of Influencer Marketing 2019
Best Use of Social Media 2019
Best Consumer Relations Campaign 2019
Outstanding PR Consultancy of the Year 2019-20
Best Corporate and Business Communications Campaign 2019
Regional Campaign of the Year 2019
Low budget campaign of the year – Silver 2019
The agency is made up of creative content experts that help brands tell their story no matter what the medium. The team's creativity is driven by strong ideas and a genuine belief in deriving insight from data.
Prohibition's team are equipped with all the skills to provide any brand with the content marketing or video services needed to achieve strong engagement, sharability and organic search visibility.
How Corporate Videos Can Help Businesses and Brands Achieve More
In recent years, there's been a full-on video revolution for marketers across the globe. According to statistics, 63% of companies have started using video content in some form. Corporate video marketing is becoming an integral part of their business strategy. However, corporate video marketing techniques are advancing quickly, and its expected it will achieve new heights in the next few years.
83% of businesses feel that corporate video marketing provides them with a healthy ROI, and if these businesses believe that we expect the video trend to keep on growing. Corporate video marketing is most definitely one of the latest additions to your marketing toolbox. You may still have doubts about it, but the use of corporate videos to promote your company really is worth considering.Not only because everyone does it, but also because corporate video is one of the most versatile and profitable digital marketing tools out there.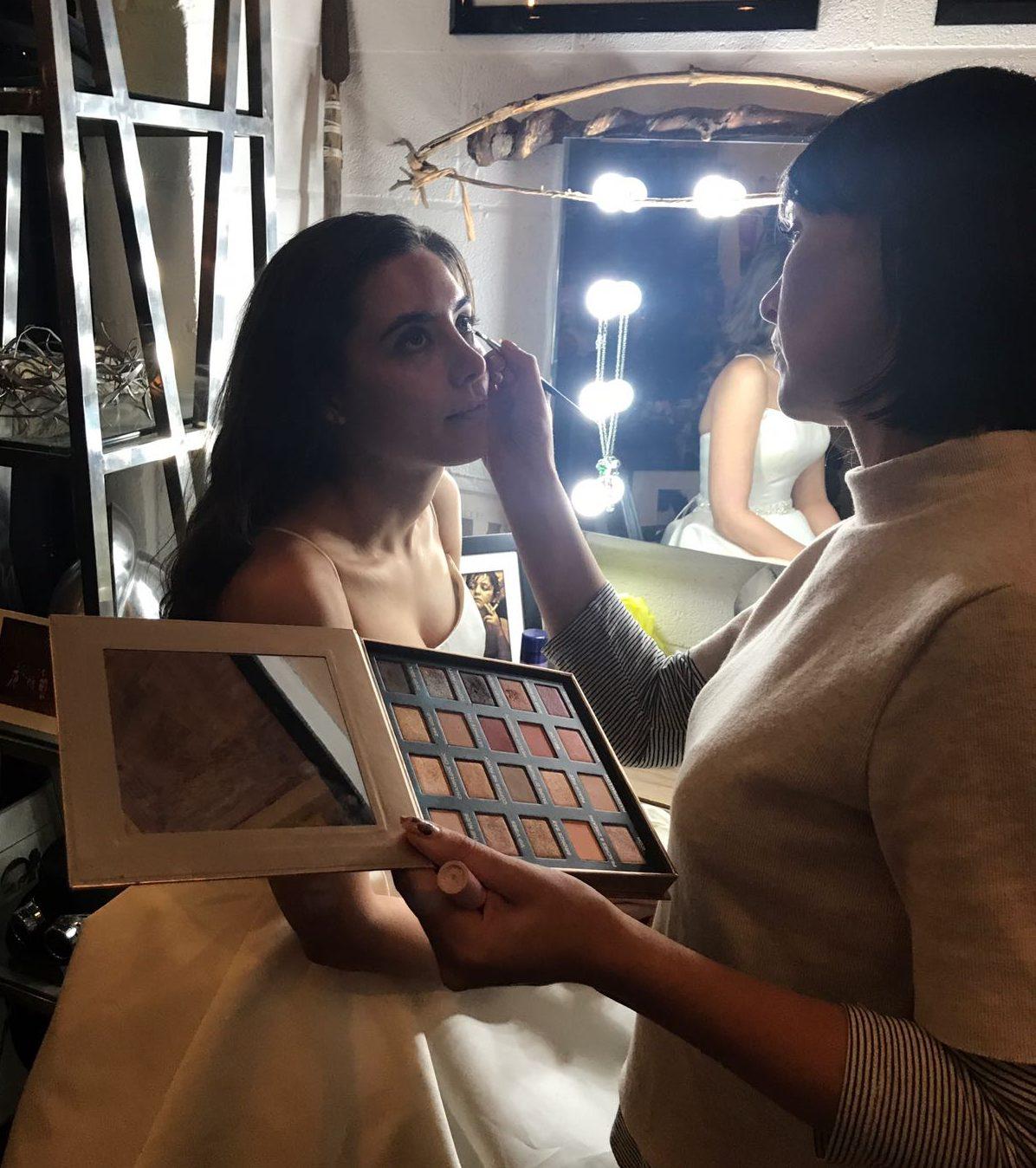 Here are the reasons why you should be using corporate video marketing right now:
Corporate Videos Boost Conversions and Sales
Corporate Videos Deliver an Excellent ROI
Corporate Videos Build Trust
Google Loves Videos
Corporate Videos Appeal to Mobile Users
Corporate Video Marketing Can Explain Everything
Corporate Video Engages Even the Laziest Buyers
Corporate Video Encourages Social Shares
We Produce Creative CorporateVideos That Will Help You Reach Your Goals
Corporate video is an excellent way to boost your brand and services awareness, but it can do much more. It can demonstrate the value of your activities, help your clients gain more from your products, or attract fresh talent.
We deliver a wide variety of corporate video services at Prohibition, from conference filming to animated explainers.
We can help you achieve your business goals with creative and tailor-made B2B and B2C corporate promotional videos.
Whether it is a small business or a Fortune 500s company, our collaborative video production service ensures that all our client's requirements and goals are met.
Why Choose Us for your Corporate Promotional Video?
We're working with some of the UK's largest brands like Goldsmiths, Barbour and Mappin & Webb, as well as a wealth of exciting start-ups and SMEs.
They trust us enough to come back repeatedly to produce exceptional and innovative corporate videos to tell their brand message.
Our film team is prepared to walk you through the process from idea to completion, get in contact to get started today.
Over 50 Satisfied Clients
Nine Years of Experience Working with Big Brands Through to SMEs
Creative and Experienced Video Production Professionals
We Produce Attention-grabbing and Cost-effective Corporate Promotional Videos
Full Corporate Video Production Service
Creative Development
In-House Equipment
National Reach
Distribution Support
A Great Return on Investment
Our corporate videos generate leads, go viral, inspire social media trends, boost landing page conversions, and attract high quality job applications.
We are a creative full-service video production company that makes corporate video content with real impact. See examples of our corporate videos below, read the fantastic things our customers have said about us, or talk to one of our respected account managers for a quick quote or a thorough discussion of your brief today.
Corporate Video Production Services
We can deliver everything you need from a high-quality corporate video production company. Work with an acclaimed corporate video company that has years of experience, loads of enthusiasm, and is trusted by hundreds of brands to develop corporate video strategies based on key metrics and produce outstanding corporate video content. View our corporate video portfolio to see what we've been up to or read our client testimonials to get a sense of the level of service, flexibility and creativity you can expect when working with Prohibition.
Our video production process involves strategic planning, design, production of your video script and filming, and post-production editing and animation. And we can assist you with hosting, distribution and video SEO.
Case study videos

You did a fantastic job. You wowed your client. And now, with a professional and wonderful video case study, you want to capture that story so that you can use it to create more leads. If you want to do it appropriately, you need to work with a corporate video production company that will treat your client as their own and offer an end product they'll be proud of and excited to share with new prospects.

AtProhibition, we are experienced in the production of corporate video case studies. Our team of producers, managers, publishers and scriptwriters can be trusted to make the method convenient and pleasant for you and your client, while ensuring that every detail is taken care of. You will receive a stunning, compelling and technically flawless case study video that will display the best of your business. View our corporate video portfolio below to see for yourself. Or, if you're prepared to get started, please email us to discuss your nextcase study video project.
HR videos

There is no element of human resources that cannot be advanced, improved or optimised by using a video. Whether you're showcasing your corporate culture, taking a look behind the scenes at your company's everyday lives, or enhancing procedures to attract, interviewing, onboarding and training your precious staff, there is no denying that video is becoming an essential tool for any HR department.

Our extremely qualified producers, managers, camera operators, publishers and animators will quickly get to grips with the priorities and challenges of your department, becoming your super-team in the production of your HR video. We can help with HR video strategy, individual video projects, customised videos (perfect to engage prospective applicants), interactive videos (streamline recruitment by embedding forms, questionnaires and calls-to-action in your recruitment videos), and automate certain procedures (such as generating lists of applicants based on time spent on site). And we can also set up measurement and analytics systems for splitting test thumbnails and messaging and tracking a host of KPIs.

View our corporate video portfolio below to see for yourself. Or, if you're ready to get started, please email us to discuss your next human resourcesvideo project.
Internal Communications videos

More businesses use video to interact with their staff and other stakeholders than ever before. That's because video becomes more effective, memorable and impactful than more traditional channels of communication. And all the principles that apply to corporate video production also apply to the development of an internal communications video: value the time of your audience, care for production values, ensure that you concentrate on service as much as script and treat your visuals as important. Ultimately, your staff are an audience of their own and, like your clients, should be handled with care and regard.

We've made in-house videos for start-ups and global corporations, including Locala, Yorkshire Water, Emerald Publishing and Goldsmiths, and our team can't wait to get started on your next project. View our corporate video portfolio below to see for yourself. Or, if you're prepared to get started, please email us to discuss your internal communicationsvideo project.
Recruitment videos

Talent makes or breaks a company – we should know. The better your people, the more success you will have.But finding your people is one of the greatest problems that a company can face–and it has a lot more to it than simply offering more cash. You need to sell the mission, culture, benefits, and growth opportunities of your company to attract the right kind of people.

Live action and animated video content can be a great way to encourage applicants to your brand. With more thannine years of experience producing corporate, HR and recruitment videos for businesses like Salamander Pumps, Locala, and Yorkshire Water, we are specialists in recruitment video production. We can assist you with finding the right people for your company.
View our corporate video portfolio below to see for yourself. Or, if you're prepared to get started, please email us to discuss your recruitment video project.
Testimonial videos

Testimonials, in which your client tells his own story and supports your company directly, must be one of the strongest marketing techniques there is. They are in fact an essential component of any marketing strategy. Letting your clients speak for you implies you can communicate your messages with integrity, while also demonstrating opportunities that you can truly comprehend their requirements and assist them.

Usually a video testimonial is more impactful and memorable than a written testimonial, and this sort of client testimonial can be used efficiently on sales websites or to simply promote blog content. Videos also provide the added advantage of supporting your wider SEO strategy. We can assist you in producing testimonial videos that truly drive your growth strategy.

View our corporate video portfolio below to see for yourself. Or, if you're prepared to get started, please email us to discuss your testimonial video project.
Training videos

Video is one of the finest corporate coaching tools available. For companies that need to train team members at multiple locations, in different time zones or working on conflicting shifts, video offers an efficient way to reach them all. Video and animation can make this method simple for those who need to get big numbers of employees or clients who talk various languages, up to speed on a fresh method or system. And a corporate training video can be provided without delay for businesses that need to get fresh starters up and running rapidly. Video is the best option in all of these situations as it guarantees communication consistency while disseminating data to big groups of people.

You will prevent the logistical problems of having to train various groups while also lowering the expense of your training programs with our training video production facilities. Indeed, a video training program is an investment in your business ' future.

View our corporate video portfolio below to see for yourself. Or, if you're prepared to get started, please email us to discuss your training video project.
Lead gen videos

Corporate videos should produce leads. They involve a substantial investment, and returns should be delivered by that investment. Whether you use video to boost landing page conversions or collect leads within the video player itself, this medium provides tremendous potential to drive company growth and development.

AtProhibition, we are specialists in producing striking video content that provides measurable outcomes (from corporate videos to animation).

View our corporate video portfolio below to see for yourself. Or, if you're prepared to get started, please email us to discuss your Lead Gen video project.
Business to Business Videos

Your B2B videos should produce leads, increase your brand, drive up conversions, enhance retention rates for customers, and decrease sales costs.

We are a fresh breed of B2Bvideo company that offers strategic, interactive, creative and revenue-generating authority to every business-to-business customer we operate on.

View our corporate video portfolio below to see for yourself. Or, if you're prepared to get started, please email us to discuss your B2B video project.
Charity videos

Whether you need to secure donations, get individuals behind a cause, promote sign-ups or increase awareness, video can be a strong instrument to make individuals take action and help your charity. However, if you are like many of the third sector organisations with which we have worked, you also need to handle your stakeholders, demonstrate your importance to donors and not be seen investing too much in your brand.

Our charity video production service is intended to assist you in producing that ideal, emotional, viral-worthy video without breaking the bank–we give charitable organisations a 10% discount on all our video production services.

View our corporate video portfolio below to see for yourself. Or, if you're prepared to get started, please email us to discuss your Charity video project.
Health and safety videos

Your video on health and safety needs to be simple, efficient and memorable as it provides significant messages that will eventually safeguard your workers. But it must also be something people really want to watch.

Our video production service for health and safety will assist you in safeguarding your most precious asset–your people. We'll help you make sure your safety messages have an impact.

View our corporate video portfolio below to see for yourself. Or, if you're prepared to get started, please email us to discuss your Health and safetyvideo project.
Crowdfunding videos

You face several problems when you embark on a crowdfunding campaign. Your main goal is to convince the public to invest in your company. But your crowdfunding video is also a chance to create brand awareness, attract new clients, and show how an industry will be changed by your company.

Our video production service for crowdfunding was based on a strong knowledge of this distinctive method. We know that to maximize your chances of success, you need a premium product (because if your crowdfunding pitch doesn't hit its target, you won't get anything), while reducing your upfront investment. That's why we're offering a flexible pricing system that allows you to pay some of our fees once your funding is over.

View our corporate video portfolio below to see for yourself. Or, if you're prepared to get started, please email us to discuss your Crowdfundingvideo project.
Our Corporate Video Production Process
Not only do we produce corporate videos, we also develop marketing strategies to guarantee that a big audience views your corporatevideos.Here's how we handle each corporatevideo project:
Set clear objectives and define success
Research the audience and market
Decide core messages
Develop creative idea and story
Script and storyboard
Film, animate and edit
Measure success
Corporate Video Strategy
Your corporate video strategy needs to align with your broader marketing plan, attract management buy-in, secure the necessary budget, and hit your KPIs. We can work on designing, presenting, implementing and measuring your strategy with you.
Content Planning
Content planning involves coordinating the video production's creative and logistical elements. Our expert team generates valuable content while also looking at the logistical details of the project, such as the type of video, place for shooting, transportation, and resources.
Concept and Storyboarding
Using the data collected, our creative team can come up with a promotional video idea.
We understand that the video must focus on your goals. Our creative team can turn this idea into a reality.We switch to storyboarding once the idea has been approved, using graphics to demonstrate how the video will come together scene by scene.
A series of graphics will illustrate the narrative, with notes on what will occur in each and every scene. The storyboard provides you with an opportunity to see how the film will play out.
Corporate Video Production Strategy
Our production team comes together to closely plan each phase of the corporate video-making process to produce a marketing masterpiece for your brand.
Corporate Video Production and Post-Production
During corporate video production and post-production, several operations take place. In the pre-production phase, many choices are made, which are then taken in the production phase during filming. Post-production is where every single attempt to produce the ultimate masterpiece is brought together.
Corporate Video Distribution
To ensure that your corporate video reaches as many views as possible, video distribution is essential. From optimising your YouTube channel to sharing corporate videos, we can assist you in achieving maximum reach.
Our Corporate Video Production Team:
At Prohibition we have more than 16 staff internally including directors, producers and editors. If we feel your brand video needs a special touch we may also draft in the help of a cameraman or specialist with a particular skill. The team really depends on the brief.
Corporate Video Production Costs
Our video costs vary greatly depending on what kind of video you are looking for. We can create some impactful videos for as little as £3,000 which will work for some smaller business clients and be hugely successful. However, for our larger brand clients the costs can really increase depending on a number of varying factors from actors, number of cameramen, sound team, lighting, make up amongst so much more. The best thing to do is have a clear vision for what you want in the video and then come to us with a clear brief and we can provide you with a formal and detailed quote.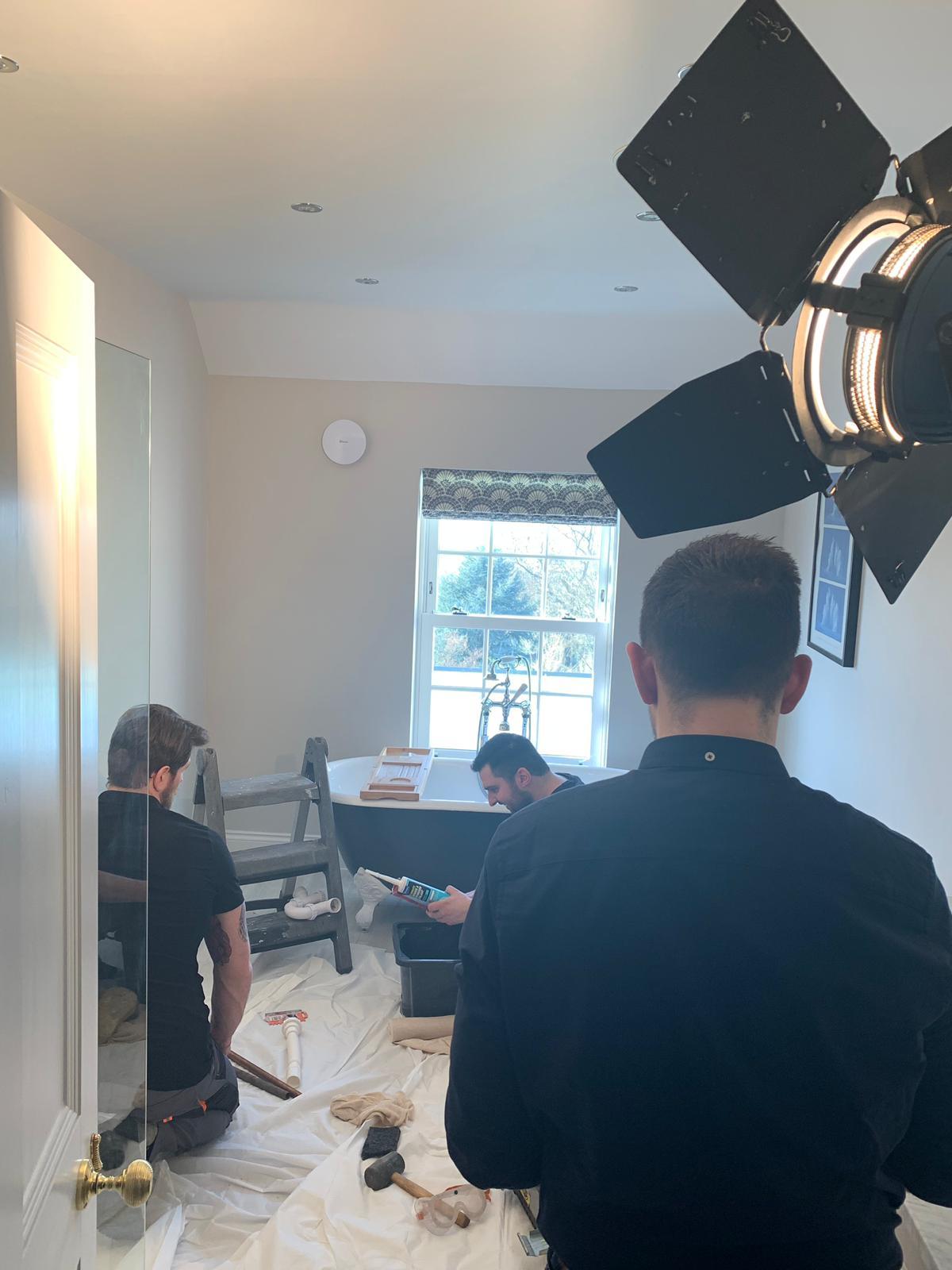 The Benefits of Our Corporate Video Production Services
Your company narrative is essential to your business' success. It enables you generate leads, attract the best talent, create great reputation, and develop by capturing clients' and prospects' attention.
As a leading corporate video production company, we will help you tell this story in a way that engages stakeholders and enraptures your market. But we're going to do more than that: our digital strategists are on hand to help you with your entire video advertising strategy – from design to planning, execution, measurement and reporting.
Check out our video portfolio below or continue reading for our recommendations on corporate video production. Or, if you're prepared to get started, please email us to discuss your corporate video project.
Our Client testimonials
Inspire your audience with compelling online corporatevideo content. Don't just take our word for it, read what our clients are saying about us:
Information about City of Leeds
Prohibition Pr is proud to offer Corporate Video Production And Video Marketing Services in
Leeds
.
Leeds is a beloved City located in the heart of West Yorkshire in England.
Leeds's local tourist attractions include O2 Academy Leeds, Leeds Country Way, Harry Ramsden's, Meanwood Valley Trail, and Armley Park.
As a result of its location, a number of rivers and water ways inlcuding Meanwood Beck, Cock Beck, Pudsey Beck, Aire and Calder Navigation, and Eccup Reservoir are found within Leeds.
Located in West Yorkshire, Leeds forms part of Leeds City Council in England.
Leeds is often considered part of the historic country of Yorkshire.
Leeds's local authority administrative HQ is Leeds Town Hall.
Leeds's local authority/administrative division is a Metropolitan Borough.
Leeds is situated in Yorkshire And The Humber.
Lower tiers of local government include East Keswick, Otley, Ledsham, Walton, and Aberford within the City of Leeds.
Wards in Leeds are usually named after thoroughfares, neighbourhoods and parishes, these include Moortown (ward), Chapel Allerton (ward), Garforth and Swillington (ward), Burmantofts and Richmond Hill (ward), and Armley (ward).
The City of Leeds additionally includes hamlets such as Potterton, and Beggarington Hill its administrative area.
The City of Leeds also encompasses villages such as Arthington, Carlton, Bramhope, Methley, and Walton within its administrative area.
Villages in Leeds, include Woodlesford, Wothersome, Middleton, Oulton, and Ledsham.
Bramham, Adwalton, Collingham, Bardsey, and Scholes are also part of Leeds
Leeds incorporates a number of settlements including Drighlington, Whinmoor, Knowsthorpe, Moortown, Bardsey, Scarcroft, and Beckett Park.
Osmondthorpe, Gamble Hill, Barwick-in-Elmet, Morley North (ward), and Bramley are also part of Prohibition Pr's Social Media Training Courses service area in the City of Leeds.
Other service areas of Prohibition Pr in Leeds, England encompass Holbeck Working Men's Club, Rothwell (ward), Bramham, Rawdon, and Colton,
in addition to Leeds's outlying urban areas Killingbeck, Pendas Fields, Fearnville, Hawksworth, and Tinshill.
Last in order of mention, Prohibition Pr's Corporate Video Production And Video Marketing Services cover the larger Leeds area along with Morley, Wetherby (ward), Collingham, Miles Hill, and Richmond Hill.
The small communities of Yeadon, Tyersal, Tingley, Carlton, and Kirkstall are located within Leeds, West Yorkshire.
Towns such as Moor Allerton, Potternewton, Pool-in-Wharfedale, Wykebeck, and Hyde Park are are part of Leeds.
Other towns found within the City of Leeds include Otley, Pudsey, Morley, Guiseley, and Leeds
Leeds comes under the Fbd. postal code.
Leeds University Union, Leeds 13, and Leeds General Infirmary within Leeds are known through out the England and the United Kingdom.
Amongst the numerous schools and further education establishments in Leeds are Royds School, and Carr Manor Community School.
Brotherton Library, and Leeds Central Library play an important role in Leeds.
Promoting cultural heritage in Leeds is the Leeds Industrial Museum at Armley Mills, and The Tetley (Leeds).
The Leeds area is the location of several hospitals including Seacroft Hospital, and St James's University Hospital.
Horsforth Hall Park, Woodhouse Moor, and Bramley Park (Leeds) are enjoyed by Leeds residents and famous through out England.
Integral major roads in Leeds include the A63 road, and A62 road.
Local roads within Leeds include Edwin Airey, A647 road, and A64 road.
The City of Leeds is fringed by Bradford to the East.
Adjoining the City of Leeds to the south, are the neighbouring settlements of Otley
Bordering Leeds and immediately adjacent, Sheffield, Manchester, Wakefield, Kirkhamgate, and Horbury can be found to the north.
Places to see in Leeds include Kirkstall Abbey, and Leeds Rifles War Memorial.
Famous buildings include St Andrew's Roundhay United Reformed Church, and St John the Evangelist's Church within Leeds.
Leeds encompasses notable heritage assets including Leeds Minster, Altus House, Leeds Bridge, The New Penny, and The Leeds Studios.
The churches within Leeds include the well known St Margaret of Antioch Church, St Michael and All Angels Church, and St Saviour Church.
Included in the long history of Leeds are History of Hunslet, History of Seacroft, John Harrison (Leeds), Hunslet Rural District, and Armley asbestos disaster.
Leeds's main business centres are comprised of Leeds city centre.
Leeds is the founding City of number of companies including Direct Line for Business, Manning Wardle, and Ultralase.
The Light, Leeds is a major retail center point of commerce in Leeds.
Local TV and Radio broadcasting companies in Leeds include Contactmusic.com, The Yorkshire Post, Wetherby News, Leeds Catholic Post, and Leeds Mercury