Like the rest of the world, we've been getting used to working from home at Prohibition. Whilst we don't mind the short commute downstairs in the morning, there are certainly aspects of 'old life' that we're missing.  When we received a brief from our client the Watches of Switzerland Group, we jumped at the chance to get back out there and do what we do best, at our first socially distanced video shoot.
The brief was to create a short video for their social channels on the new COVID-19 related restrictions in all stores and highlight the safety measures the group were taking to look after their staff and customers. The video needed to reflect the luxury nature of the brand but still be informative. We set out creating a storyboard, shot list and of course, the all-important; risk assessment.
A week later we were arriving in Manchester city centre at one of the Mappin & Webb stores. The face masks and hand sanitiser weren't just props for the video but had to be worn by all and used regularly, all whilst staying 2m apart from anyone else on set. We also filmed in a Watches of Switzerland store and a Goldsmith's store, to incorporate all three fascias of the brand.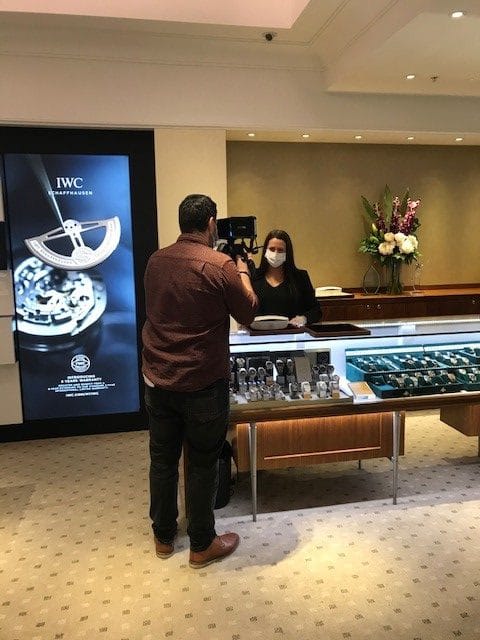 On the day there were certain things it was crucial we got shots of; all store POS (banners and placards explaining the new protocol), all three storefronts, hand sanitiser being used, masks and gloves being worn, presentation desks being sanitised, jewellery being cleaned and watches and rings being tried on. Our shot list was essential keep track of what we had done and still needed to do.
The video shows the customer journey when they enter a Watches of Switzerland Group store; from booking an appointment to the hygiene measures and cleaning processes in place. We needed to show that customers are still able to browse the store and try on products, with bookings ensuring a minimal number of customers are in-store at once.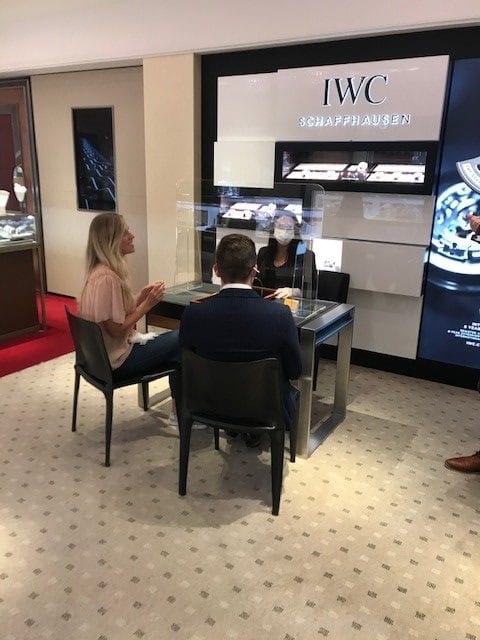 The overall objective of the video was to help customers feel safe to still come into store and to show what they can expect when they do. It felt great for us to be back on set directing and shooting a luxury video production.