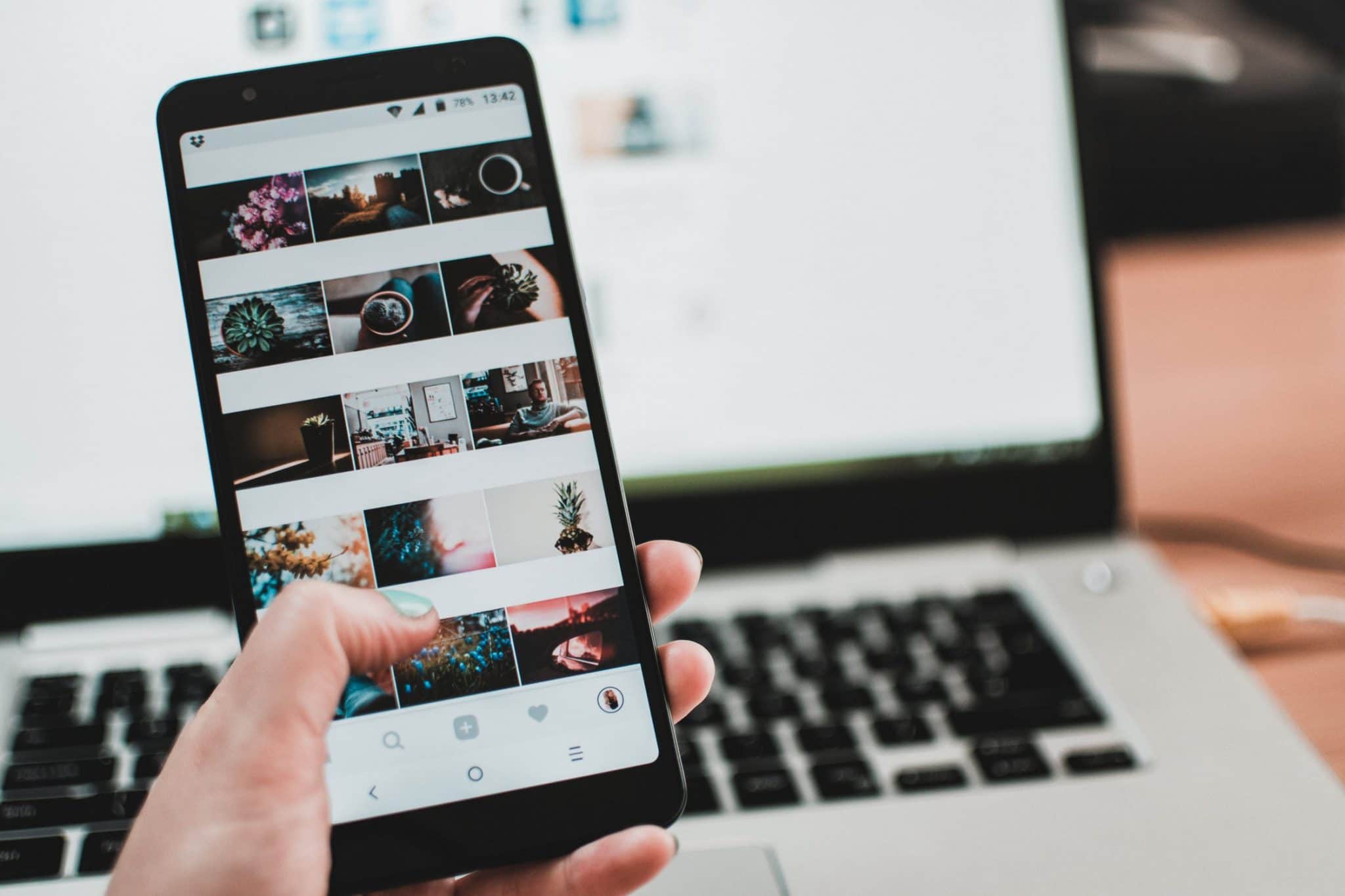 Influencer marketing has taken the world of social media by storm. Almost every brand now has a dedicated section within their marketing strategy for influencers and it's not surprising why. Influencers can be a really powerful way to convey your brands key messages, showcase products and services you offer and gain brand awareness to a wider audience that you otherwise may not be able to reach. A recent survey found that in 2019, 80% of marketers said they find influencer marketing effective and 71% said they rate the quality of customers and traffic from influencer marketing as better than other marketing sources.

From travel influencers giving us the desire to explore, home and interior influencers inspiring our décor and fashion and beauty bloggers giving us the urge to experiment – here's a selection of our top 23 UK based female influencers.
Lydia is a lifestyle blogger who shares fashion, travel, beauty and lifestyle content on her perfectly polished feed. Her Instagram account provides all the inspo needed for the latest designer fashion and luxury beauty buys. Her home account is also an interior lover's dream with a modern take on a classic home in the country that oozes class and sophistication.
A travel blogger who certainly knows all the hotspots in London that are a must visit! Her feed showcases the very best of the city and all the wonderfully picture perfect spots that it has. Scarlett also documents her travels abroad – she's recently visited Vegas, Venice and Geneva – which is perfect for some holiday inspiration. Her outfits also provide serious wardrobe envy…
The ultimate fashionista, Lorna is a must follow if you're wanting to keep up to date with the latest on trend looks. Always catwalk ready, her feed showcases the very best of designer and high street looks.
Em is an award-winning influencer whose feed contains a mixture of fashion, travel and beauty content. Her style videos and hauls are perfect if you're after some inspiration for the latest season or what to buy from your favourite high street retailers. As well as her lifestyle content, she's also seriously into her fitness and is perfect to follow if you're looking for some gym inspiration and motivation! Of course one of our favourite things about Em has to be that she's a Yorkshire gal at heart, she event recently visited our client, The Light Leeds, newest restaurant Haute Dolci!
Lauren's picture perfect feed is bound to make your heart melt! Showcasing everything that's fun and loving about family life and living in the country – her Instagram documents all the precious moments in life that mean the most.
A total style icon, Josie is a fashion influencer who has a wardrobe that is perfectly put together and looks great for any occasion! Her feed also has a lovely colour tone to it that's reflected throughout. Her use of natural colours including shades of pink, cream and brown makes her feed beautifully eye-catching!
Travel blogger Elle is the perfect inspiration for your next vacation. Her envious feed highlights the very best hot spots worldwide and showcases what's offer in various locations throughout both the UK and the rest of the world. Her feed is bright and full of colour, capturing the true beauty of each landmark, city and destination that she visits.
Lucy is a mum to four beautiful children who shares all aspects of motherhood – and looks absolutely fabulous whilst doing so! She is very open and honest on her channels and documents all of the journeys her and her family go on from pregnancy, to holidays, gender reveals and baby fashion. She's total mum goals and has established such a great following from sharing all the ups and downs of being a parent.
A true style queen, Sarah is a must follow for all the latest fashion trends – so much so that she even has her own lounge-wear label. Her feed documents the very best of high street fashion and features regular 'try ons' from brands so if you want to be up to date with the latest looks, she's your girl! Her latest vlogs also showcase more lifestyle content including her travels, but still look at what she knows best – fashion!
If you want to know where all of the most beautiful, scenic and Instagram worthy spots are in London, then you must follow A Lady in London. This beautiful feed documents the very best that the capital city has to offer and follows a strong seasonal theme. It's eye catching, inspiring and makes you want to travel and explore!
Rebecca is a lifestyle and interiors blogger who has also recently become a new mum. Her feed documents the journey of parenthood and all the wonderfully blissful moments that come with being a mum. The other main focus of her feed is her home and her passion for interior design. Her feed showcases her beautifully modern but welcoming home and provides the perfect amount of inspiration if you have a home décor interest.
Kelsey is a travel influencer whose feed highlights the most amazing parts of the world that she explores. She also looks flawless whilst doing so as she is a curvy style influencer too. Her feed is perfectly put together – just like her outfits!  We also recently worked with her as part of our pause for a moment campaign with CEWE Photoworld, where she created a photobook of all of her wonderful travel adventures!
Emily's an influencer who's YouTube and Instagram shows all aspects of her life! From her travel adventures, to make-up tutorials, fashion hauls and styling advice and her general everyday routines – she gives her followers insight to all! She has a really fun feature on her vlog channel that is a 24 hour challenge – such as hiding in her parents' house for 24 hours and wearing her sister's school uniform for 24 hours! Her fun and light hearted content has allowed her to establish a strong engaged audience.
If you're a foodie, particularly with a sweet tooth, – then you're sure to be in heaven following Lauren's feed. She shares her insanely delicious looking homemade bakes that are so perfectly presented, they sometimes look too good to eat! Lauren is the queen of décor and instantly knows how to set the perfect scene – her photos provide the ultimate night in goals!
A well- established fashion influencer, Maria has created her social presence by sharing outfit inspiration and ideas for petite girls. She's only 5ft2 and her style is one to be envied as she showcases a mixture of high street, classic and stylish photos. Known for her stable red lip – she always look catwalk ready.
Hannah is a lifestyle influencer who shares all aspects of her life with a focus on fashion and travel. Her feed is bright and colourful and gives you a real insight into her fun, bubbly personality. With an enviable shoe collection, she's a true style queen who always looks effortlessly glam.
No matter where she is or what she's doing – she always looks good doing it! Kate's feed shows off her natural flare for fashion and her favourite looks and outfits for each season. She's also the queen of the best brunch spots, so if you're a foodie looking for recommendation – Kate's your girl.
If you're into luxury and high end fashion and design, Peony is a must follow. She showcases the very best of designer fashion including bags, shoes and beauty products. She has also recently become a mum, so her feed also provides an insight into this aspect of her – her baby looks just as much of a style icon as her!
Sara is every inch the doting mum on her feed as she showcases her family life and their adventures together. Recently she has also started sharing more of her beautiful home, that's perfect if you're looking for some home décor inspiration that looks picture perfect, but still has a homely feel. Her feed is exceptionally well put together and flows beautifully from season to season, down to every detail including the colour and style of her photos.
Kelly is an influencer who has devised a really unique and cool trend, which is recreating moments from classic rom-coms with her boyfriend! Think The Notebook, La La Land and Sex & The City. These picture perfect moments have captivated her audience and are a really fun, engaging feature. She is also often found drinking coffee and knows all the best places to get a heartwarming cup!
A lifestyle influencer who documents the most beautiful and picture perfect moments of motherhood and family life. Rosie also shares her travel adventures and holidays and shows that you can still be glam whilst being a doting mum! Her feed is a mixture of life in the country and the big city – the perfect balance.
If you have a passion for home décor and interiors, then you're sure to fall in love with Lily's feed. She documents her home transformations and shares stable pieces that have brought her home to life. Lily also shares snippets of her family life including being a mum and their adventures together.
Ellie is a petite fashion influencer who has turned the streets of London into her own catwalk. Always photo ready, her outfits are showcase the very best that high street stores have to offer each season for petite fashionistas! Her video content is really liked by her followers as she shows how to style different looks and shares her favourite picks.
We work with a variety of brands on their influencer marketing, helping them to expand brand awareness, prompt purchase and create engaging content. Get in touch today to find out how we could help you. Call us on 0113 430 4160 or drop us an email: hello@prohibitionpr.co.uk